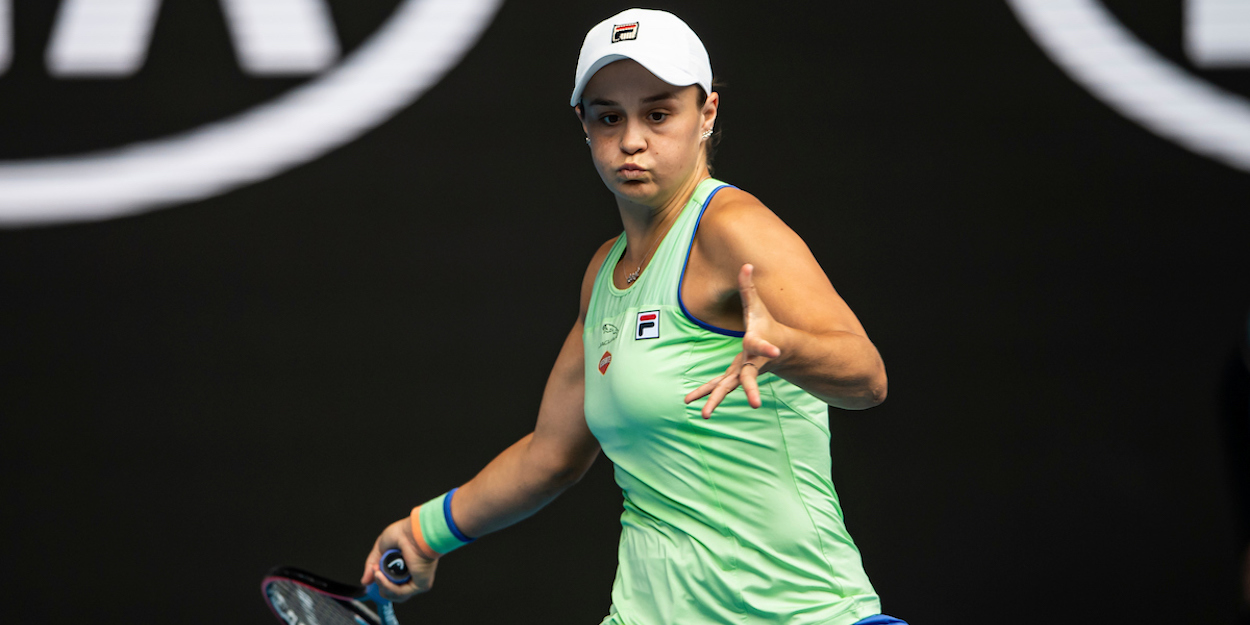 'I've earned it' – Ashleigh Barty not surprised by form after stunning double-bagel win
Ashleigh Barty says her form has come as no surprise after she opened her Australian Open campaign with a 6-0, 6-0 win over Danka Kovinic.
Barty started the Australian summer having not played a match for almost a year due to the coronavirus crisis.
She, though, has now won all five of her matches since and won the Yarra Valley Classic last week.
However, despite her lengthy absence from tennis, Barty says her performances have not exceeded her expectations – because she has earned them.
"I know deep down my team and I have done the work. We've earned the right to play at this level," Ashleigh Barty explained.
"There's always a little bit of the unknown at the start of a season, particularly after such a long break, of what that level might be, knowing there's every chance it's not going to be exactly where we want it straight away.
"But that's the challenge, is coming out here every day and trying to bring my best stuff on that given day.
"And I think knowing that we've done the work during preseason, done the work over the years, I feel comfortable in my own skin to go out there and find away, whether the tennis is great or it's not, I know I've got other weapons that I can go to, not just hitting a tennis ball.
"I want to challenge myself to be the complete player. I want to challenge myself to grow and develop every single day, both as a human and as a tennis player."