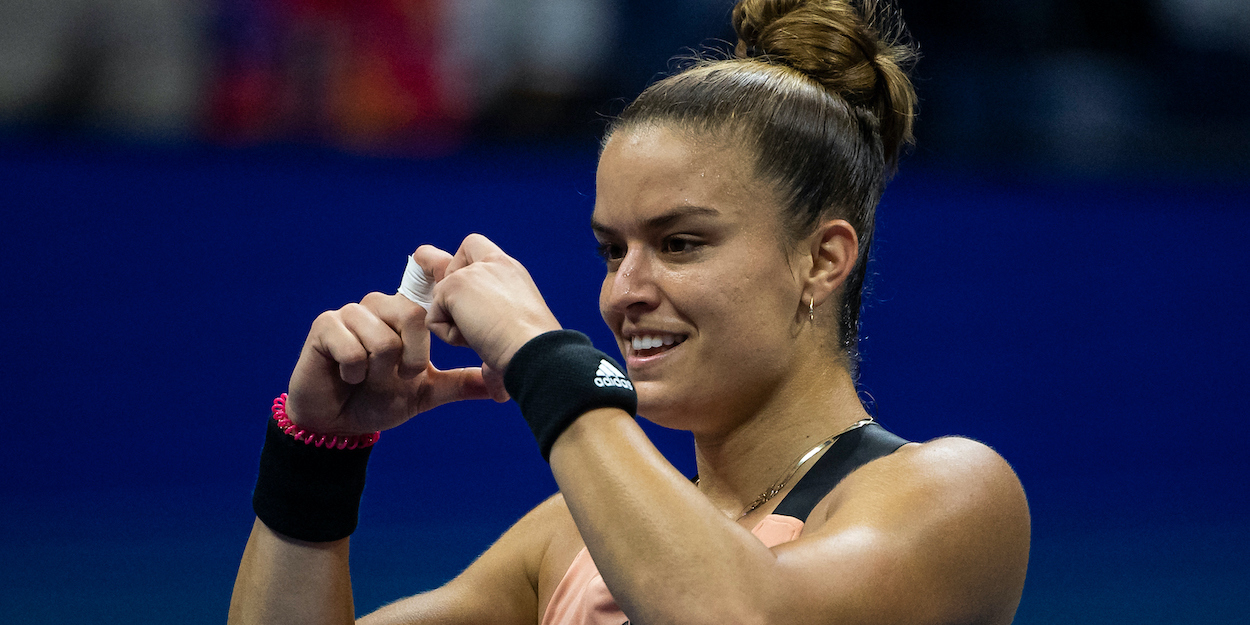 'I've achieved one of my biggest goals' – Maria Sakkari qualifies for WTA Finals
Maria Sakkari will make her debut at WTA Finals after progressing to Kremlin Cup quarter-finals with a victory against Anna Kalinskaya.
The Greek stormed to the opening set with a double break, without facing a single break point. Sakkari continued her stunning start with an early break in set two, before Kalinskaya was forced to withdraw with an injury, handing Sakkari a 6-1, 1-0 win.
Sakkari admitted she acknowledged the added pressure going into yesterday's match, knowing a win would secure qualification for WTA Finals.
"It was a very important match. I knew that before I stepped on the court, because I knew that if I won that match. I would qualify for the WTA Finals. It's achieving one of my biggest goals this year. It's very satisfying."
The Greek, who will face former world number one Simona Halep in quarter-finals, has enjoyed a breakthrough year after reaching two Major semi-finals at Roland Garros and US Open.
"I'm very proud of myself and my team that we actually made it to the Finals for the first time, and for the first time in the history of Greece for a female tennis player," Sakkari said.
"I was very hard on myself up until this year … Growing, and also getting older and more mature, you see certain things differently."
"Being nice to myself was one of the most important things I've changed this year, being nice during the games and the matches."
The world number seven is the fifth player after Ashleigh Barty, Aryna Sabalenka, Barbora Krejcikova and Karolina Pliskova to qualify for the Finals, which will be held in November in Guadalajara, Mexico.