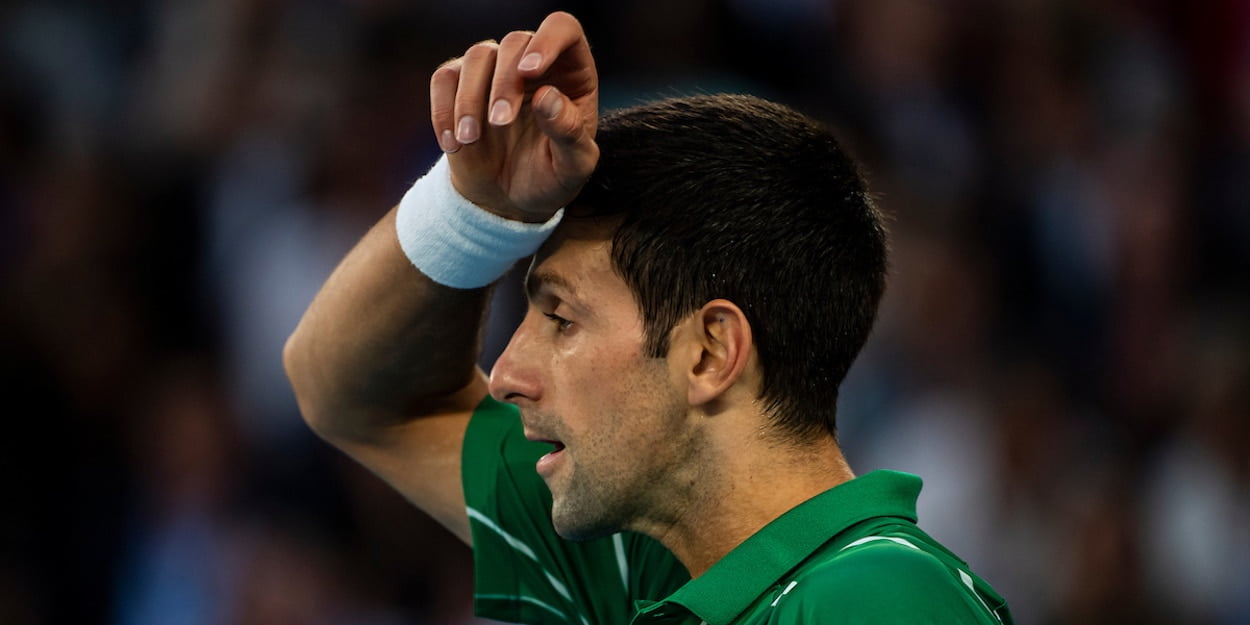 "It's very difficult to understand how to behave" Novak Djokovic reveals story behind the Ardria Tour
Novak Djokovic says that athletes just want to move on from the pandemic and find ways to compete again, with or without a crowd
Novak Djokovic has detailed the process he went through with the Serbian tennis association to be able to stage the recent Adria Tour after the World no.1 came under criticism for organising a tennis event with large crowds in attendance.
**Sorry to interrupt but did you know you can order a FREE COPY of tennishead magazine (worth $15) to be sent direct to your home? Hurry up and click here to order the world's best tennis magazine for free as stocks will run out soon!**
Novak Djokovic was speaking exclusively on Eurosport's Tennis Legends vodcast, which will be shown in full at 21:30 CET (20:30 BST) on Thursday 25 June on Eurosport 1 and the Eurosport App, when he said,
"Adria Tour's idea was born a bit more than a month ago. We had a very short time to organize and put things together. We had to mobilize as many people as possible, tried to understand also the regulations, the measures that allow us to hold an event. At the beginning we weren't thinking that we would be able to have the crowd, even though that at the time we were starting talking to hold an event.
There was, I think, around 100 people outdoor events allowed with social distancing of course. And then it started slowly, slowly to move forward and improve. I was online with the tennis federation in Serbia, trying to understand how I could help and contribute to the organisation of the national tour. We allow the low ranked players to be able to earn money and have the opportunity to compete because finally this is the most important thing: for athletes it's how to be able to survive in tennis. In those circumstances, in every possible sphere and field of life that have been greatly and economically affected.
Of course, lots of people lost their lives because of the virus and it's very difficult to understand how to approach, how to behave. But as athletes and tennis players we obviously want to move on and find ways in areas in the world which maybe deal with the coronavirus better than other ones and tried to organise an event – with the crowd, without the crowd, with prize money, try to get sponsors involved…
And so that's where the Adria Tour was born and together with the tennis federation of Serbia and some individuals, we put this together and it did completely exceed my expectations."