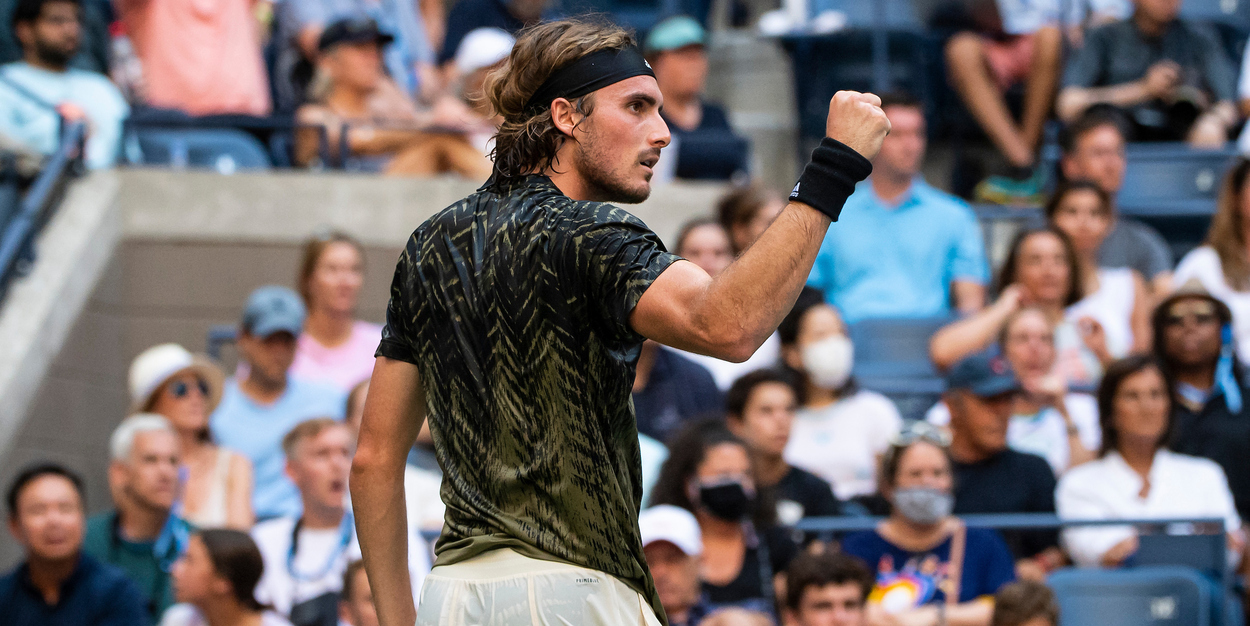 'It's ridiculous' – Reilly Opelka defends Stefanos Tsitsipas in Andy Murray row
Reilly Opelka has backed Stefanos Tsitsipas in the Greek's dispute with Andy Murray over his use of toilet breaks during the pair's US Open clash.
The American also "highly doubts" Tsitsipas is receiving coaching during off-court breaks – something Alexander Zverev recently accused him of during their Cincinnati semi-final.
Three-time major champion Murray labelled Tsitsipas' behaviour as "nonsense" after the Greek took a lengthy toilet break before the final set of their match.
World number three Tsitsipas defeated Murray 2-6, 7-6 (9-7), 3-6, 6-3, 6-4 in the opening round in New York on Monday.
"Yeah, I think it's ridiculous. Like, I understand it's getting press because tennis is lame and tennis media sucks and they're terrible. But I think, Stefanos Tsitsipas – whatever," said Opelka.
"It's hot and humid, and for the media, the press that have never stepped foot an a tennis court in their life, have never been in the environment – couldn't last 30 minutes out in this humidity, in this heat.
"It's physical, our sport is. My shoes are dripping, they're leaking sweat. To change or to go after, you know, two sets – we're drinking, we're hydrating a lot, we have to use the bathroom.
"To change my socks, shoes, my inserts in my shoes, shorts, shirt, everything, the whole nine yards, hat – it takes five, six minutes. Then, by the time I walk to and from the court.
"You know, I don't know Tsitsipas, I don't know his situation. I doubt he's getting coached. I highly doubt it. Today, you know, I couldn't even take my bag in to change. I'm like – 'Guys, my clothes and shoes are in here. You can come stand in here with me if you want.'
"I don't like being coached on court, that stance, I don't think we should have on-court coaching at all, but I strictly go to change because it's hot and it's humid. If people don't understand that, then clearly they've never spent a day in the life of a professional athlete or come close to it."
World number 24 Opelka defeated Kwon Soonwoo in straight sets in his first round match at Flushing Meadows on Tuesday.