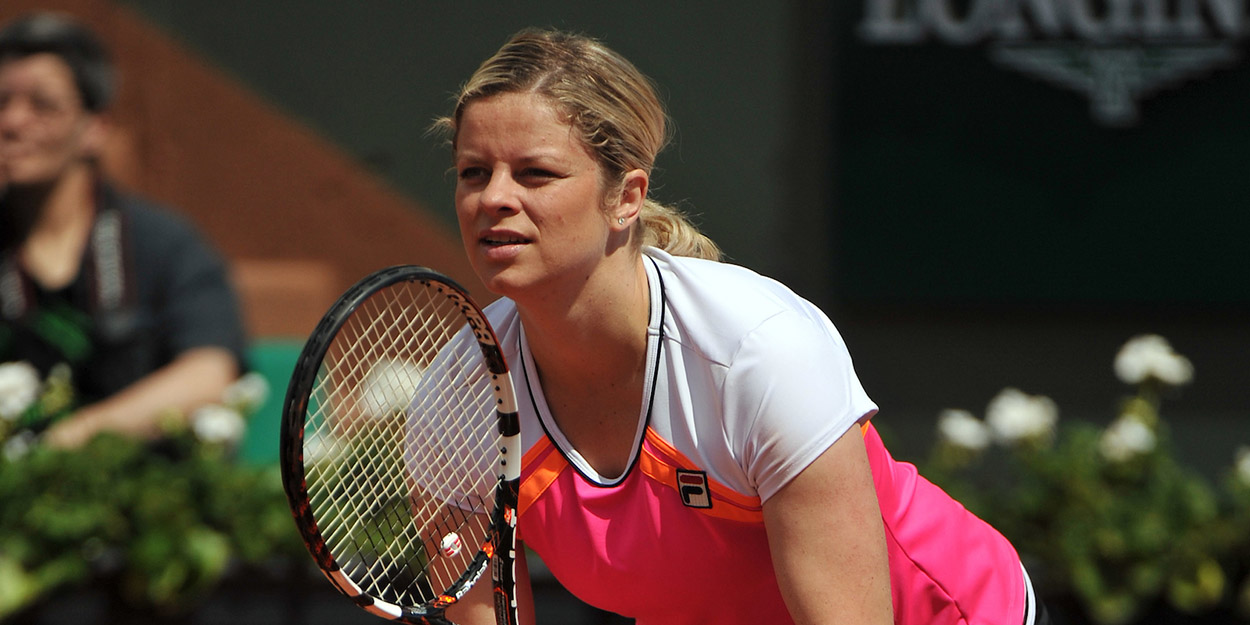 'It's not going to be a smooth ride,' insists Kim Clijsters following fifth consecutive defeat
Kim Clijsters suffered an opening round defeat to Katerina Siniakova at Indian Wells, but accepted she didn't expect a 'smooth ride' in her latest comeback.
The Belgian battled hard against Siniakova, losing narrowly 6-1, 2-6, 6-2 in one hour and 36 minutes.
Former world number one Clijsters dominated the second set with a triple break, however Siniakova bounced back to hand the 38-year-old a fifth successive defeat since returning to tour.
Despite being winless in her latest comeback, Clijsters feels she is improving with the more time she spends on court.
"Last week in Chicago, I started off well, but had a few games where I just really wasn't into the match," she said. "Here too, just looking for my rhythm, my anticipation again, reading my opponents, getting used to playing on a bigger court again, a lot of different things. I fought my way into the match well in that second set, and I kind of put her under pressure a little bit better."
"I think overall, there's definitely moments where I'm feeling really good out there, and there's moments where I feel too inconsistent. That's part of this process in general, it's not going to be a smooth ride, and that's what I'm going to try to improve every time I'm out there."
Meanwhile, Siniakova acknowledged it was 'special' to share the court with a four-time Grand Slam champion.
"It was really special," Siniakova, who takes on Angelique Kerber in round two, said. "I was actually looking forward [to this], because I remember when I was young, and I was watching her play, and she always did amazing. So it's unbelievable I could stay with her on the court."