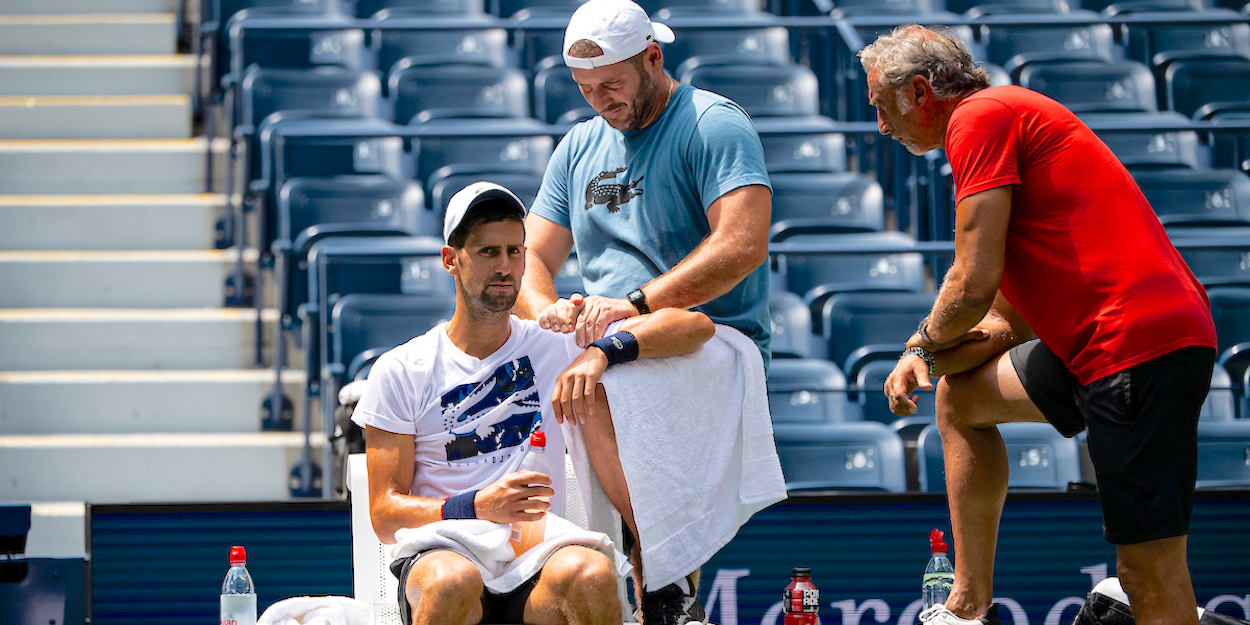 "It's not as though he's a young kid" Insider reveals how Djokovic dealt with the lockdown
When the Novak Djokovic entourage flew back home from the United States following the cancellation of the tournaments in Indian Wells and Miami in March they expected to be reunited within weeks for the start of the clay-court season.
As they left Los Angeles, where they had been acclimatising before the "Sunshine Double" tournaments, Marco Panichi, Djokovic's fitness trainer, gave him an exercise programme to prepare for clay. "We all thought that he would be back playing again quite soon," Panichi said. "At that stage none of us could imagine what lay ahead."
Panichi went home to Rome just as Italy, which had quickly become the epicentre of the coronavirus pandemic, was going into strict lockdown. "In Rome itself things weren't too bad," Panichi said. "It was much worse in the north of Italy, but we still had to spend two months at home. Obviously with so many deaths it was a terrible situation for the country, but for those of us who normally have to travel around the world for 50 weeks of the year it was actually quite good to be at home for a change."
Djokovic, meanwhile, was staying in Marbella. As it became clear that the shutdown was going to be much longer than everyone had expected, Panichi stayed in contact with the Serb and adjusted his training programme.
"It was really just about staying in shape," Panichi said. "Because we didn't know when he would be playing again we couldn't plan for anything specific. The good thing is that Nole knows his body extremely well. It's not as though he's a young kid you have to keep a close eye on. For the most part he knew himself what he needed to do."
Although he thinks that most of the top players will have stayed in good shape, Panichi says that returning to competitive play was a challenge. "It can take a little time to get used to being back on court, dealing with competition, dealing with different emotions," he said.
He believes the return to competition was harder for those at Challenger level. "Most of them weren't playing in exhibition events, so I think it would have taken them a bit longer to adjust," he said.
Panichi did not see Djokovic again until the first week of June, when his team got back together in Belgrade to prepare for the Adria Tour, a series of exhibition matches across the Balkans organised by the world No 1. However, the tour was abruptly halted during the second leg in Zadar. Four players and a number of entourage members were diagnosed with COVID-19, including Djokovic, his wife Jelena and Panichi.
Marco Panichi records fitness training videos for TopLevelTennis.com. The videos can also be accessed by subscribers to our tennishead CLUB