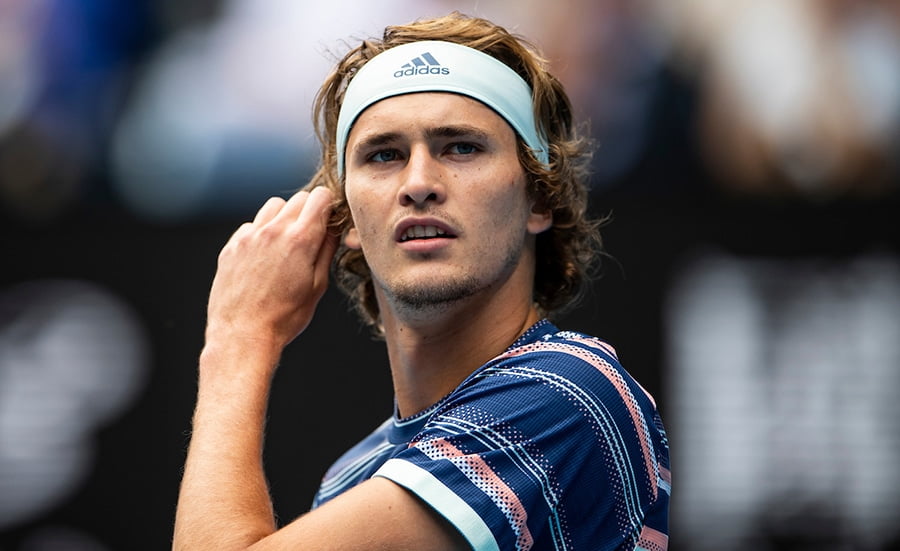 'It's more difficult for Next Gen' – Alexander Zverev explains added pressure Roger Federer never had
Alexander Zverev says that the technological age, and especially the social media element of it, has created unprecedented new pressures on young players that the likes of Roger Federer never had.
Zverev has often been seen as the leader of the 'Next Gen', a group of players that have slowly emerged as the future of the game, ready to challenge and overhaul the establish trio of Rafael Nadal, Roger Federer, and Novak Djokovic.
That group includes Stefanos Tsitsipas, Dominic Thiem, Denis Shapovalov, and Daniil Medvedev among others, and Zverev has explained an often-overlooked extra pressure their predecessors such as Federer, who had won six Grand Slam titles before Twitter and Instagram were even invented, did not have to handle.
"To read what's going on, to read the press, something like that, you had to buy a newspaper, go on the laptop and search for it," Zverev told reporters after his 7-6 (7-5), 6-4, 7-5 win over Egor Gerasimov.
"Now you open up Instagram, there's 5 million people that have an opinion about you all of a sudden." Zverev explained.
"I think that has changed in that regard. It's maybe more difficult for us (the Next Gen) now."
"Do I think is it more difficult for us than 20 years ago? Yes, maybe, because of the social media, mobile phones, of the opinions that everybody can spread out on the Internet.
"Even though when people say they don't care, they still read it. In the back of their mind, they're aware of it. So I think that is a massive difference."
All of the Next Gen are into the second round of the Australian Open, and they appear to be nearing a point when one or more will breakout and start winning titles.
"I just think there's more young guys that are playing better. The attention is going towards them, as well, a little bit." Zverev added during his press conference.
"It's a nice feeling for me, but I'm through to the third round, I'm happy about that. We'll see how the tournament goes."
Keep up to date with all the action at our tennis news section. Win amazing tennis prizes by entering our competitions. Learn more about your favourite players including Roger Federer, Rafa Nadal and Novak Djokovic. Check out the latest kit in our tennis gear reviews. Receive regular updates with our legendary newsletter or read in depth features with stunning photography in tennishead magazine. Can't visit the tournaments you love? Check out our guide on how to watch tennis on TV. Don't miss a thing with our Live Scores service. Follow tennishead on social media at Facebook, Twitter, Instagram & YouTube