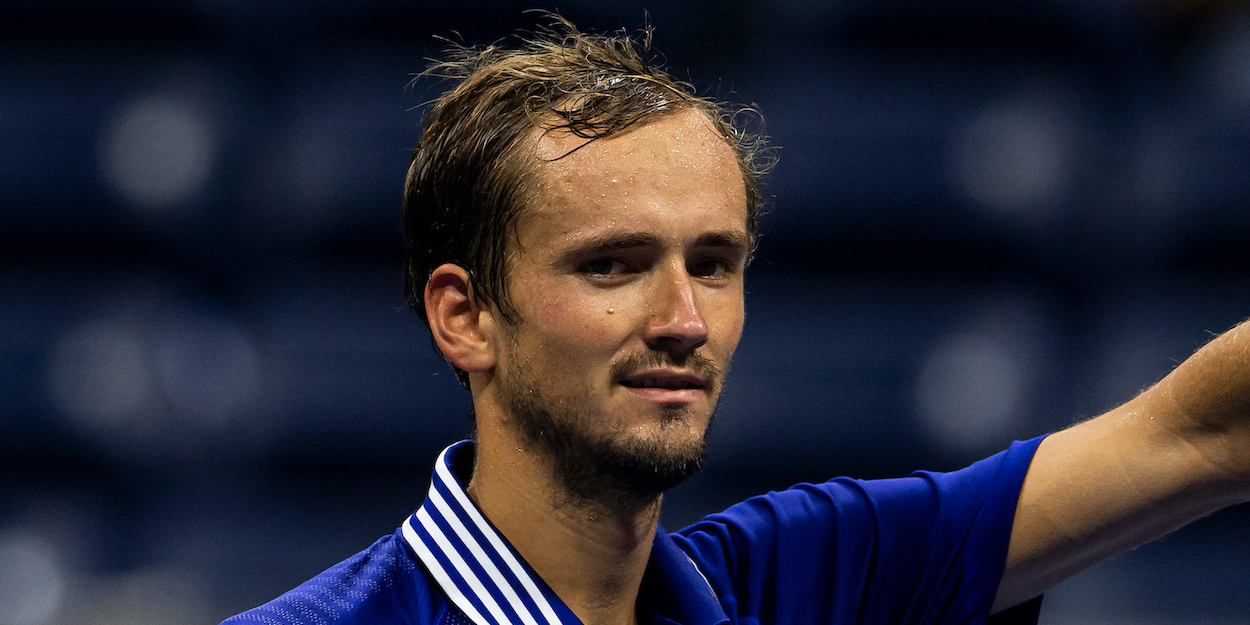 'It's just so fun' – Daniil Medvedev keeping tabs on the ATP Finals Race
Daniil Medvedev admits he will be keeping a watchful eye on the Race to Turin as qualification for the ATP Finals hots up in Paris this week. 
The Russian has already secured his place for the prestigious event alongside five of his rivals, with just two qualifications spots remaining.
Currently, there are four players 230 points of one another, with Hubert Hurkacz and Indian Wells winner Cam Norrie breathing down the neck of Casper Ruud and Jannik Sinner, who currently occupy seventh and eighth position respectively.
"I do follow the Race, but not because I care who to play, honestly, but because it's just so fun that guys have big chances," Medvedev said.
"Casper [Ruud] just went a little bit in front, so I think he has quite good chances, but it's never sure, especially with still two tournaments coming up, Stockholm included, and of course Paris being the biggest one.
"They can all make big points. They can all lose first rounds, and we have some other guys even behind them who can still win Paris and get there.
"It's super interesting, and I'm sure we're gonna see all of them in Stockholm, and I think that's when the Race is interesting."
In terms of his own performances, Medvedev is motivated to finish the year in the same vein as 2020, winning the Paris Masters and the ATP Finals.
"I have three tournaments ahead of me, two tournaments where there are points to grasp. Honestly, I want to win every tournament, because I know that I can do it. Maybe less on other surfaces, but this is my aim anyway," Medvedev said.
"I managed to do that last year [win in Paris and at The O2]. It was wonderful, but it's not easy. There are a lot of wonderful players. [Alexander] Zverev is in great shape, Novak is always a tough player, he's always a favourite when he plays."