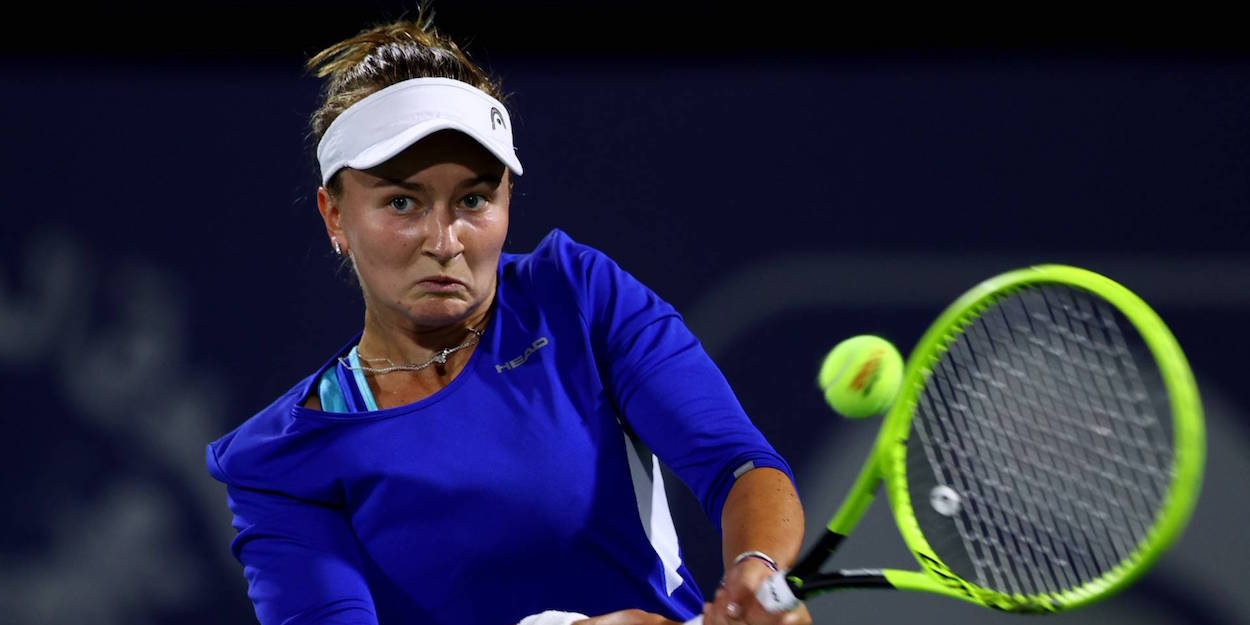 'It's just going to motivate other girls to beat me' but Barbora Krejcikova wants to enjoy her new found success
Barbora Krejcikova is preparing for a new phase in her career after making rapid progress in the world rankings over the last six months.
In October last year the 25-year-old Czech was world No 114 in singles, but a series of fine results has taken her to a career-best position at No 39.
Being ranked that high should mean that Krejcikova can enter whatever tournament she wants, which makes a welcome change from as recently as last summer, when she was playing singles on the International Tennis Federation circuit. That restricted the number of times she had been able to play doubles with Katerina Siniakova, whose higher ranking in singles meant she could focus only on WTA tournaments. Krejcikova and Siniakova have won two Grand Slam titles together, were runners-up at this year's Australian Open and are ranked No 7 and No 8 respectively in doubles.
Nevertheless, Krejcikova knows her rapid rise up the singles rankings will not have gone unnoticed by her rivals. "It's just going to motivate all those other girls to beat me, so I think it's going to be very hard for me," she said. "I just have to prepare for it. It's going to be nice to play all the big tournaments and play all the best players in the world, but on the other hand maybe I'll be losing a little bit more and mentally it will be tougher.
"Everything is new for me. Every week I'm getting a new experience. All I can say is that all of this is going to motivate me to work harder and play my best tennis again.
"I always believed that I could play singles as well. It just took me a little bit longer to get there. For me it's really tough with the confidence. I just try to be really positive, but I feel I was raised to expect things to be very hard and to not feel confident. For me it's a bit harder to change that."
Krejcikova said the key to the upturn in her singles fortunes had been her determination to go out and enjoy her matches. "I remember Ana Ivanovic saying that when she goes on the court she just enjoys the match," Krejcikova said. "I never really understood what that means, because I thought you just went on the court into a match, you wanted to win and you felt the pressure. Now I'm finally getting it. I thought it was just a phrase that people were using. Now I see that you have to go out there and enjoy it."