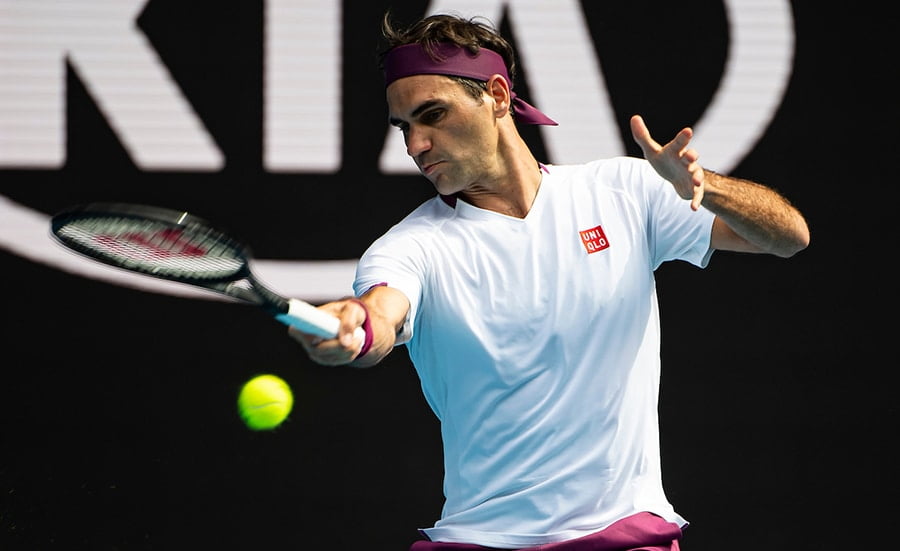 'It's incredible what Roger Federer is capable of,' says Boris Becker after Australian Open Houdini act
Roger Federer 'didn't have a chance' of winning before pulling off his great escape at the Australian Open, says Boris Becker.
Federer was struggling with a groin injury which required a lengthy medical timeout during the third set of his quarter-final against Tenny Sandgren.
He was noticeably struggling to get around the court, especially when a movement to his right was required, and faced seven match-points before somehow finding a way to win the final two sets and book a semi-final date with Novak Djokovic.
And, speaking on Matchball Becker on Eurosport Germany, Becker hailed Federer's achievement in finding the strength to keep fighting through the pain.
"The great Houdini,' Becker said. "That's simply Roger Federer's class: fending off seven match points and actually not having a chance.
"In the middle of the third set, he called for the doctor. You had to worry that for the first time in his life that he would have to retire during a match.
"But he developed an incredible strength and passion so that he could finish the match. In the fifth set it looked easy again.
"It's incredible what Roger Federer is capable of."
Watch the Australian Open live on Eurosport and Eurosport Player
Keep up to date with all the action at our tennis news section. Win amazing tennis prizes by entering our competitions. Learn more about your favourite players including Roger Federer, Rafa Nadal and Novak Djokovic. Check out the latest kit in our tennis gear reviews. Receive regular updates with our legendary newsletter or read in depth features with stunning photography in tennishead magazine. Can't visit the tournaments you love? Check out our guide on how to watch tennis on TV. Don't miss a thing with our Live Scores service. Follow tennishead on social media at Facebook, Twitter, Instagram & YouTube