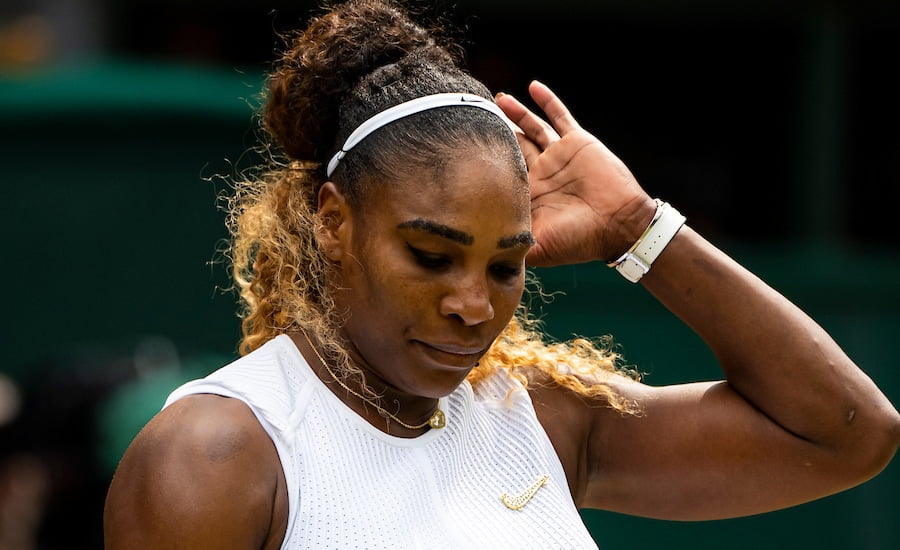 'It's going to be difficult' for Serena Williams to win another Grand Slam, claims former rival
Justine Henin has predicted that Serena Williams will win another Grand Slam before she is done, but admits it's getting tougher for her all the time.
Williams has 23 Grand Slam titles to her name, but has not won one since taking a break from the game to become a mother.
She has, though, reached four major finals – two Wimbledon and two US Opens – since then which, according to Eurosport tennis expert Justine Henin, cannot be easily dismissed.
"She wants to do it, that's for sure. She wouldn't be on the tour anymore if it wasn't her goal," said Henin.
"Three years ago we were saying that also about Roger Federer and he proved so many things and Serena, we can't forget how many Grand Slam finals she played since she was back.
"So she didn't win but she was there. It was the experience she has, the passion of the game [that got her there].
"[With] the mentality she has she still can surprise us.
While Williams is still a force to be reckoned with, Henin is also keen to assert that her failure to win a Slam recently is not just down to her, and the younger players deserve credit.
"It is going to be difficult [for Williams to win another Grand Slam], that's for sure and more with the time going out that's for sure
"The young generation is pressing hard but who knows? I wouldn't predict that she doesn't have any chance anymore."
Serena Williams is one Grand Slam title away from equalling Margaret Court's all time record.
All courts and all matches from the Australian Open are live and exclusive on Eurosport and Eurosport Player.
Keep up to date with all the action at our tennis news section. Win amazing tennis prizes by entering our competitions. Learn more about your favourite players including Roger Federer, Rafa Nadal and Novak Djokovic. Check out the latest kit in our tennis gear reviews. Receive regular updates with our legendary newsletter or read in depth features with stunning photography in tennishead magazine. Can't visit the tournaments you love? Check out our guide on how to watch tennis on TV. Don't miss a thing with our Live Scores service. Follow tennishead on social media at Facebook, Twitter, Instagram & YouTube