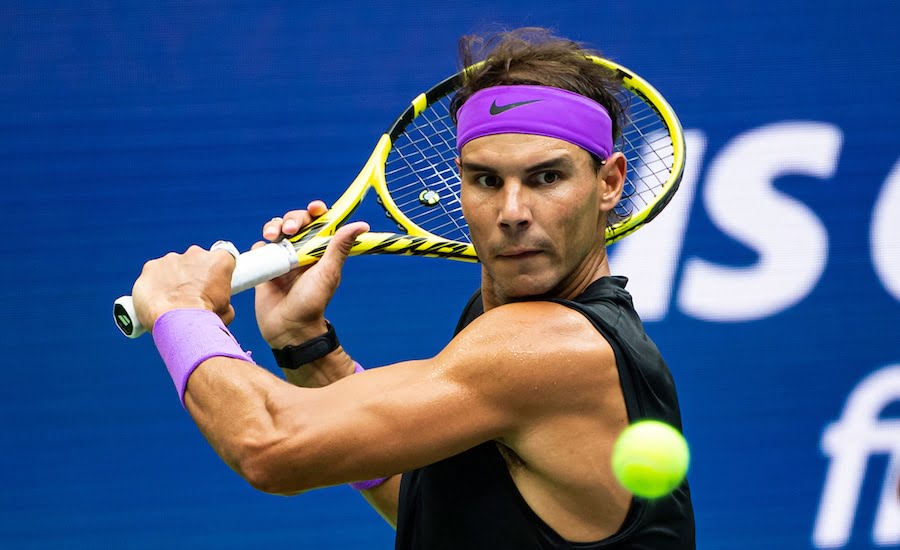 "It's going to be a tough battle" – Rafael Nadal on ATP Cup Showdown with Novak Djokovic
Rafael Nadal admits it will be a 'super tough' final against Novak Djokovic after the pair led Spain and Serbia through their semis.
Djokovic was at his very best, and needed to be, to overcome Daniil Medvedev and Russia in the first of Saturday's semis.
Nadal then faced off against Australia, and was able to fend off an outstanding performance from Alex De Minaur to put Spain in the final.
As the top players on each team, that means Rafael Nadal and Novak Djokovic are sure to face each other in the second singles match of the final in Sydney, making it a dream outcome for ATP Cup organisers.
"First of all, try to sleep a little bit before 5.30 in the morning like yesterday," Nadal said.
"We know it's going to be a super tough final against Novak who likes to play here a lot.
"He's had a lot of great results and Serbia have a great team. They're playing very well.
"So let's see, we hope to be ready. Roberto played an amazing match this afternoon [against Nick Kyrgios].
We have a good team too, so it's going to be a tough battle and we hope to be ready for it."
Keep up to date with all the action at our tennis news section. Win amazing tennis prizes by entering our competitions. Learn more about your favourite players including Roger Federer, Rafa Nadal and Novak Djokovic. Check out the latest kit in our tennis gear reviews. Receive regular updates with our legendary newsletter or read in depth features with stunning photography in tennishead magazine. Can't visit the tournaments you love? Check out our guide on how to watch tennis on TV. Don't miss a thing with our Live Scores service. Follow tennishead on social media at Facebook, Twitter, Instagram & YouTube