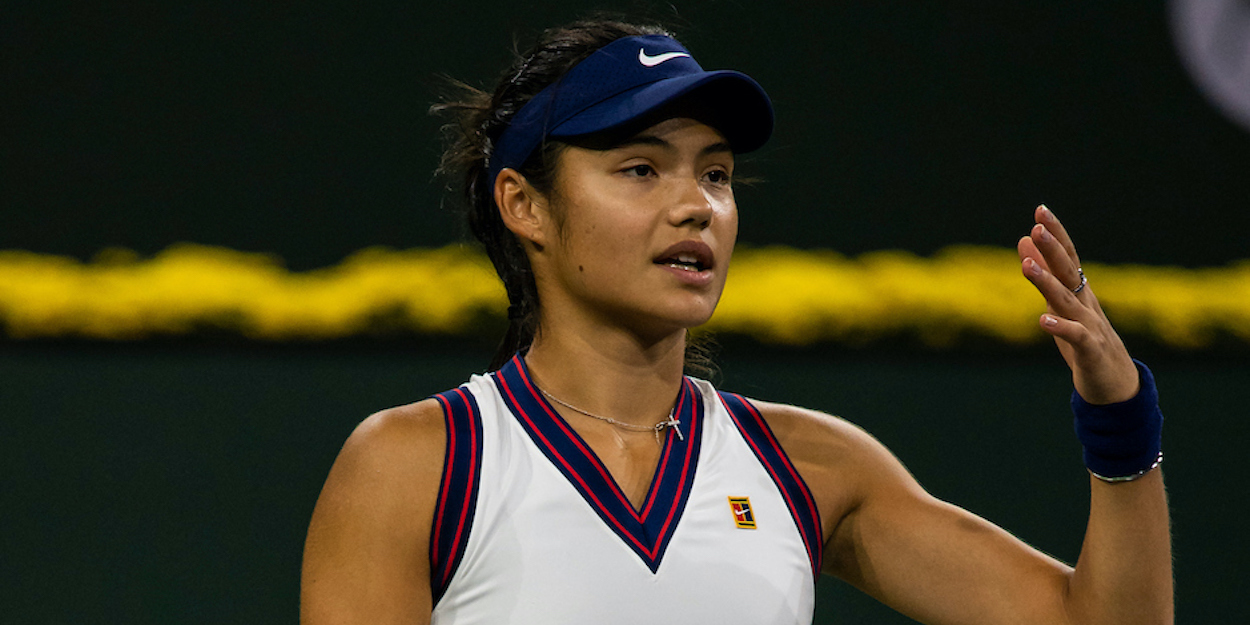 'It's just disappointing' – Emma Raducanu explains defeat at the Transylvania Open
Emma Raducanu revealed she wasn't feeling 100 per cent during her 'disappointing' quarter-final defeat to Marta Kostyuk at the Transylvania Open.
The US Open champion had enjoyed her first taste of WTA tour success in Romania with back-to-back victories, though was outfought and outplayed by her Ukranian opponent as she fell 6-2 6-1 in under an hour.
Following the contest, in which Raducanu made a total of 41 unforced errors, the Brit explained that she felt far from her scintillating best.
"I wasn't physically feeling 100 per cent. I was quite tired and lethargic today. Sometimes you just have those days where you don't feel your best," Raducanu told reporters. "I knew from the morning, I knew from practice.
"I wanted to go out there on the court and try my best and see how it was going to go, maybe it would go better. But I just couldn't get it going today unfortunately.
"It's just disappointing that you have these days. It's not a nice feeling to have, but I just need to move on from it and brush it off. And then I'll be back in another tournament soon."
Raducanu is set to play her last tournament of the season at the Upper Austria Ladies Linz from November 6-12.
"I think it's just the last six months," she said. "It's been a lot of learnings and I've experienced a lot in the last six months with not so much gaps.
"I'm just adapting to the fast-paced life of the tour and obviously still very new to it, so it's still going to take me some time to adjust.
"After Linz I'll probably have a week off just to reset and (be) mentally and physically fresh for the tough preseason. It's going to be my first one and from what I've heard, it's a very difficult four weeks physically."