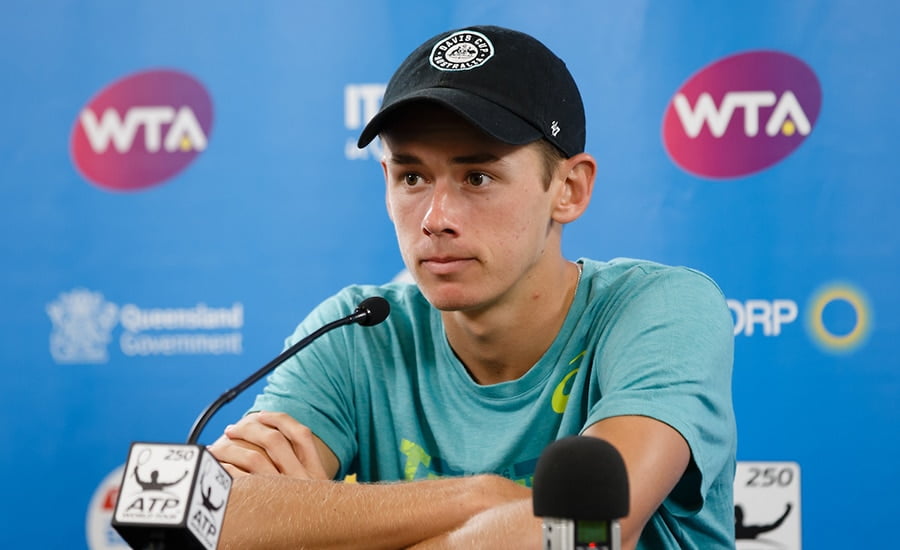 'It's devastating!' – Alex De Minaur forced to withdraw from Australian Open with muscular injury
Australian number one Alex De Minaur has announced he has been forced to withdraw from the Australian Open with injury.
De Minaur represented Australia brilliantly as they reached the semi-finals of the ATP Cup lat week, but he immediately pulled out of the Adelaide International afterwards.
At the time, that appeared to just be a precaution, but a muscular tear has ended his hopes of playing at Melbourne Park next week.
"It's devastating," De Minaur said, "because it was a part of my schedule for a very long time, but I've got to take care of my body.
"My sole focus is making sure I recover for my next one (Australian Open)."
The decision follows the comments of De Minaur's agent, Andy Craig, on Wednesday, who insisted that he would simply listen to his body, not his heart.
"Alex is going to get all the information he can from the medical team," his manager Andy Craig told reporters.
"Once he has got that information he will be able to make a decision, but that will be closer to the tournament.
"As soon as he has all the information he will be able to make a decision, but not before then.
It's the latest in a series of Australian Open withdrawals from big-name players, including Andy Murray, Juan Martin del Potro, and Kei Nishikori.
The withdrawal of Alex De Minaur absence leaves 20th-seed Nick Kyrgios as Australia's top-ranked male player in the tournament.
World number one Ashleigh Barty dominates Australian hopes in the women's singles.
Keep up to date with all the action at our tennis news section. Win amazing tennis prizes by entering our competitions. Learn more about your favourite players including Roger Federer, Rafa Nadal and Novak Djokovic. Check out the latest kit in our tennis gear reviews. Receive regular updates with our legendary newsletter or read in depth features with stunning photography in tennishead magazine. Can't visit the tournaments you love? Check out our guide on how to watch tennis on TV. Don't miss a thing with our Live Scores service. Follow tennishead on social media at Facebook, Twitter, Instagram & YouTube