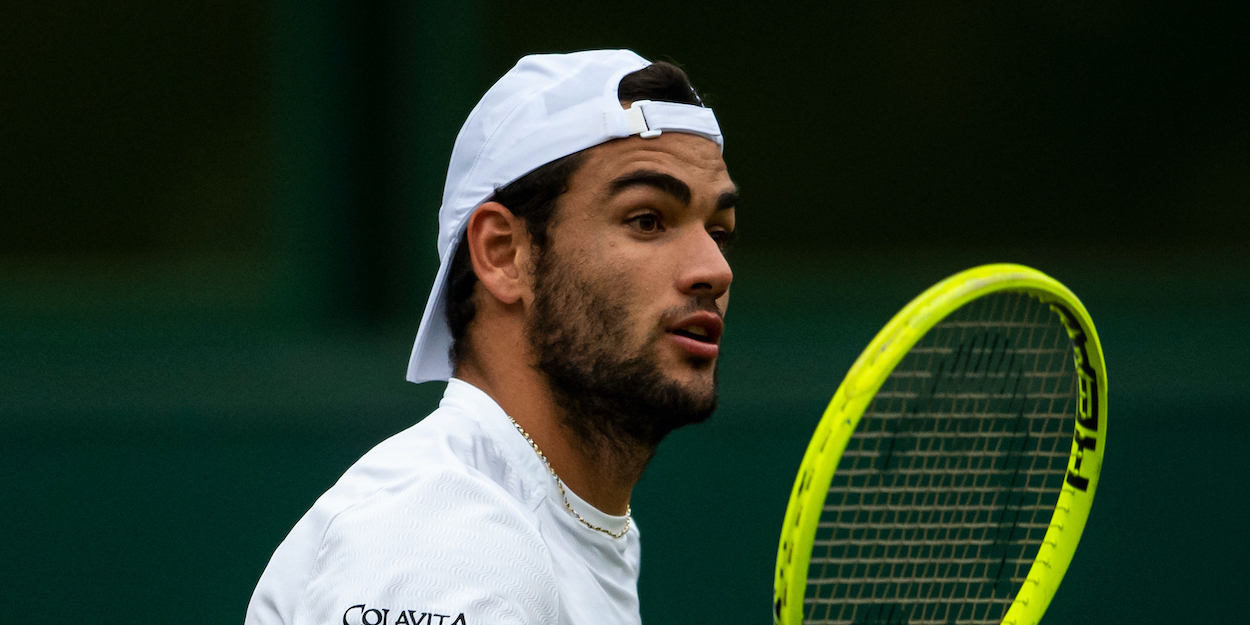 'It's crazy!' – Berrettini achieves same feat as Wimbledon legend
Berretini was overjoyed to claim the 2021 title at Queen's, even more so as he matched the achievement of a Wimbledon great.
The Italian is the first player to win the title at Queen's on his debut since Boris Becker did so 36 years ago in 1985, just weeks before becoming Wimbledon champions fo the first time at just 17 years old.
"For sure, it's the nicest [trophy I've ever lifted]," Berrettini said to begin his post-match interview. "[It's been an] unbelievable week. I mean if I think about his name (Becker's) and my name [alongside it] it's crazy."
"I've always dreamed of playing this tournament, I watched it when I was a kid and now I've had the chance to lift the trophy so it's a dream come true.
"I cannot thank my team enough, especially (my coach) Umberto [Rianna].
"Thanks also to my family back home. It was such a nice week."
"[Norrie] is a great player. We'd never played each other before, and I think this year he's showed how he can play on all surfaces.
"He made finals, he's playing great tennis. Good luck, I'm sure you're gonna lift a title really soon."
Cameron Norrie has now lost in four ATP tournament finals and is yet to win his first career title.
However, the Brit will reach a new career-high ranking, as well as being seeded at Wimbledon for the first time in his career.