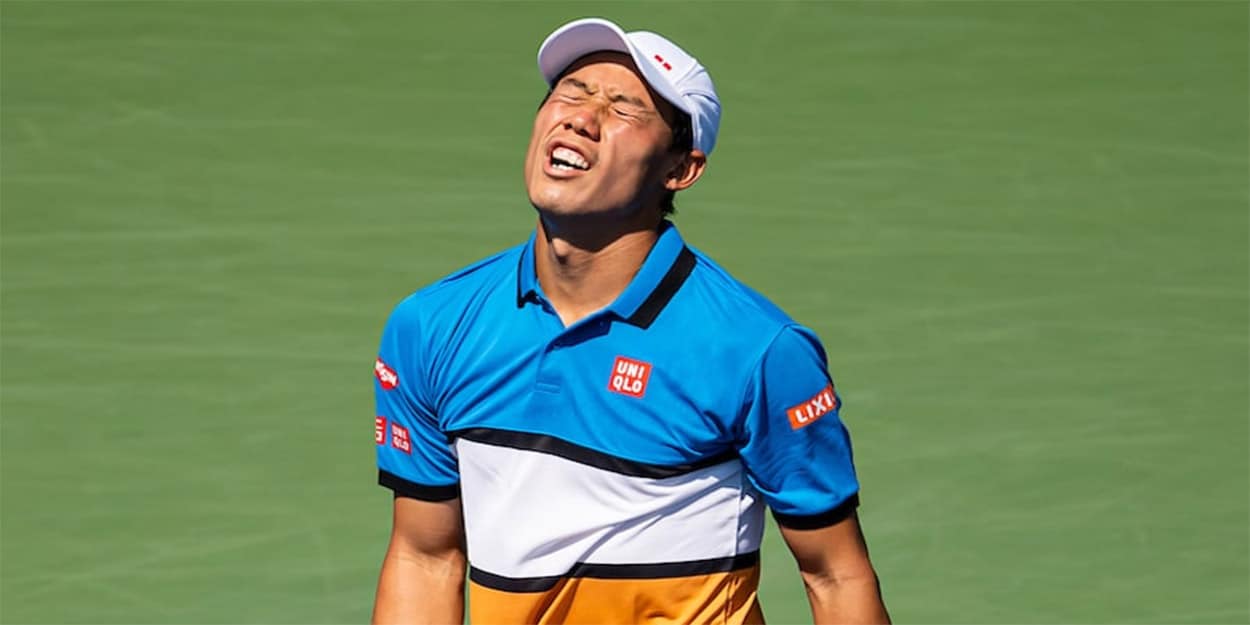 'It's been a long year' – Kei Nishikori brings his 2021 season to a close
Japanese star Kei Nishikori has been forced to withdraw from his final event of 2021, drawing a disappointing and injury-plagued year to a close.
The former world number four has been suffering from a back issue which he developed in September and has only played at Indian Wells since losing to Novak Djokovic in the US Open third round.
Nishikori, who currently finds himself just inside the top 50 at world number 49, will end his season with his worst ATP finish for 11 years after pulling out of Stockholm.
"Unfortunately I have to pull out of Stockholm next week," Nishikori said in a statement. "I hurt my back some weeks ago before San Diego and it has continued to bother me.
"It's been a long year, coming back from injury and I look forward to the off-season. (I) also look forward to having a strong pre-season training to make sure 2022 is a great year."
I just shared a post from Kei's app.
https://t.co/cwqQJdFoRy pic.twitter.com/Ze4wUp1lBV

— Kei Nishikori (@keinishikori) November 1, 2021
Nishikori, who reached the final of the US Open in 2014, hasn't tasted tour success since lifting the title in Brisbane in January 2019, which was also the last time the 31-year-old reached an ATP tour level final.
It is now the second time in the last three years that the Japanese star has been forced to end his season prematurely due to injury problems after undergoing elbow surgery in 2019.