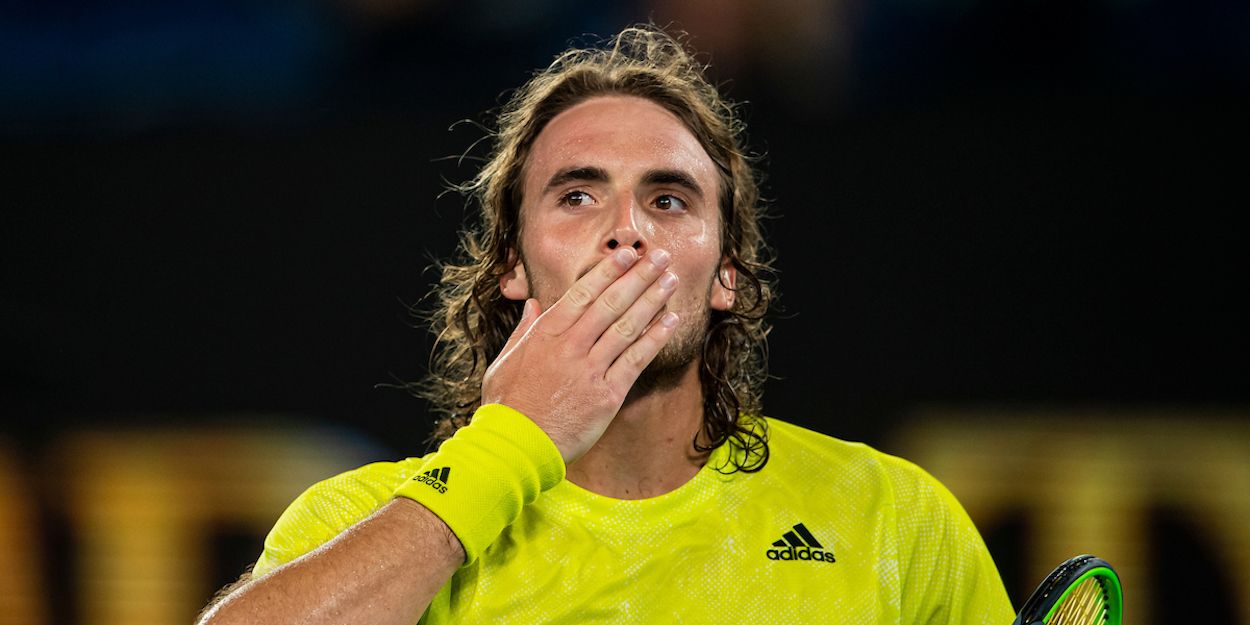 "It's been a dream of mine" Stefanos Tsitsipas reveals reason behind major career change
Very few of the world's leading singles players enter doubles competitions at Grand Slam tournaments these days, but Stefanos Tsitsipas wants to carry on partnering his brother Petros.
The Tsitsipas brothers made their Grand Slam debut as a doubles pair at last month's Australian Open and have followed that up by playing together in Rotterdam and Marseille.
Petros, aged 20, is the world No 400 in doubles and No 970 in singles, so the only way he can get into the bigger tournaments is to play with his 22-year-old brother.
"I wanted to start the new year in the most dynamic, the most fresh way, which was to introduce something new into my career and my life," Stefanos said. "The idea was to play as much doubles as possible with my brother.
"It's been a dream of mine and I had only been able to make it happen in a few 250 events. I want to take this opportunity and play with him in 250 events, 500 events. We made our Grand Slam debut last month at the Australian Open, which was the best memory of my life. I think that was a better memory than my semi-final run [in singles]. Hopefully we can play more times in the future. Obviously my singles career is important, but I also want to help my brother."
I think my soulmate might be Petros. @abnamrowtt pic.twitter.com/mXeTeI1onC

— Stefanos Tsitsipas (@steftsitsipas) February 28, 2021
He added: "I would only do it for my brother. I wouldn't do it for anyone else. I think our partnership is developing into something really exciting for the future. I want to build a team exclusively with him. I'm not planning on playing with anyone else."
What if the brothers go deep into a Grand Slam tournament where Stefanos also has success in singles? How would Stefanos feel if he had to pull out of the doubles in order not to jeopardise his chances in singles?
"I'm not planning to do that," Stefanos said. "If I sign up to play, I'll play. There's no pulling out for me, unless it's something really urgent or important considering something that could be physical that wouldn't allow me to play. But I hope that doesn't happen.
"If you get to the second week of a Grand Slam in doubles with your brother by your side, that's the best thing in the world. You're definitely doing something right. It would be triple the amount of joy compared with playing with someone I don't know."