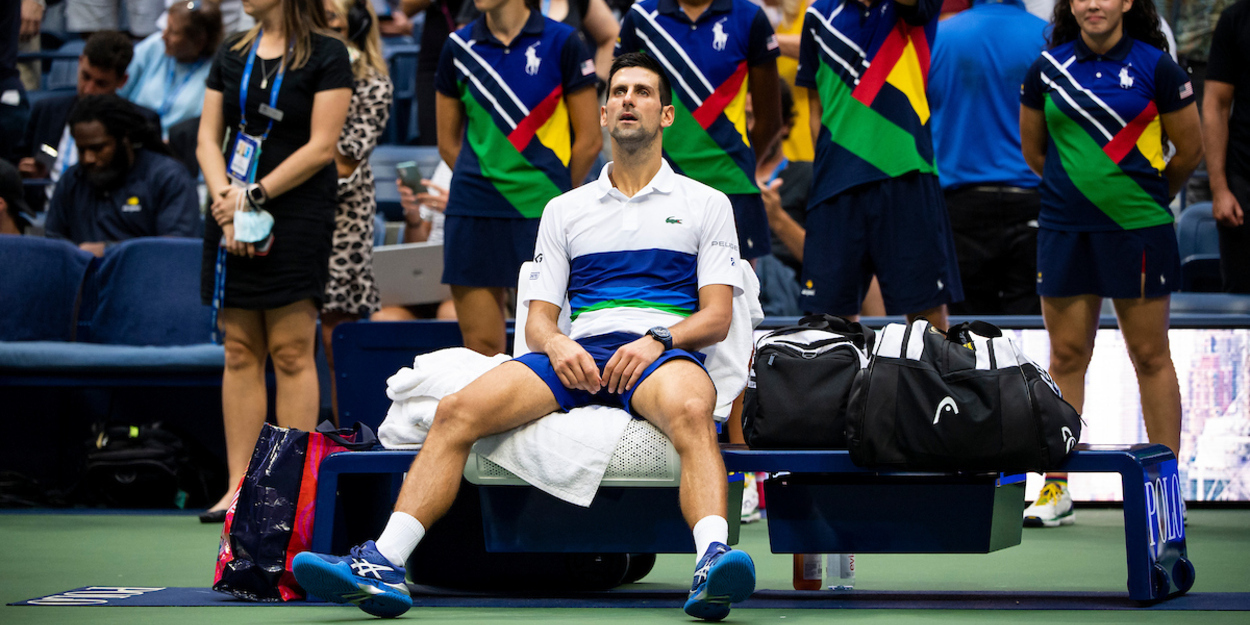 'It gives me a reality check' – Novak Djokovic motivated by US Open final defeat
Novak Djokovic believes he will treat his US Open loss as an 'opportunity for growth' as he makes his return to action at the Paris Masters. 
The Serbian has not featured since his agonising loss to Daniil Medvedev at Flushing Meadows, which denied him a history-making Calendar Slam.
Despite the disappointment of losing the contest, the world number one said the energy he received from the New York crowd is something he has never experienced before.
"I have learned over the years to deal with losses in such way that I treat them as great opportunities for growth. I feel that the US Open loss in the final has arrived arguably at the worst or at the best time for me, in a way," Djokovic said.
"Of course I'm disappointed that I lost the match, but I feel like I was blessed to experience love from the crowd and support from the stadium that I have never experienced before in my life in New York, and actually not in many places around the world.
"That kind of energy that I received from the crowd from the moment I stepped on the court until I stepped out is a win for life."
The Serb was aiming to become the first man since Rod Laver in 1969 to win all four majors in a calendar year before falling at the very last hurdle.
"In a most ideal scenario, I would [have won all] four of them. But knowing I was so close gives me great encouragement for the future, but it also makes me feel humble about my game, about my career," Djokovic said.
"It gives me a kind of reality check where I have to go back to the practice court and really understand what needs to be done so that I could improve."