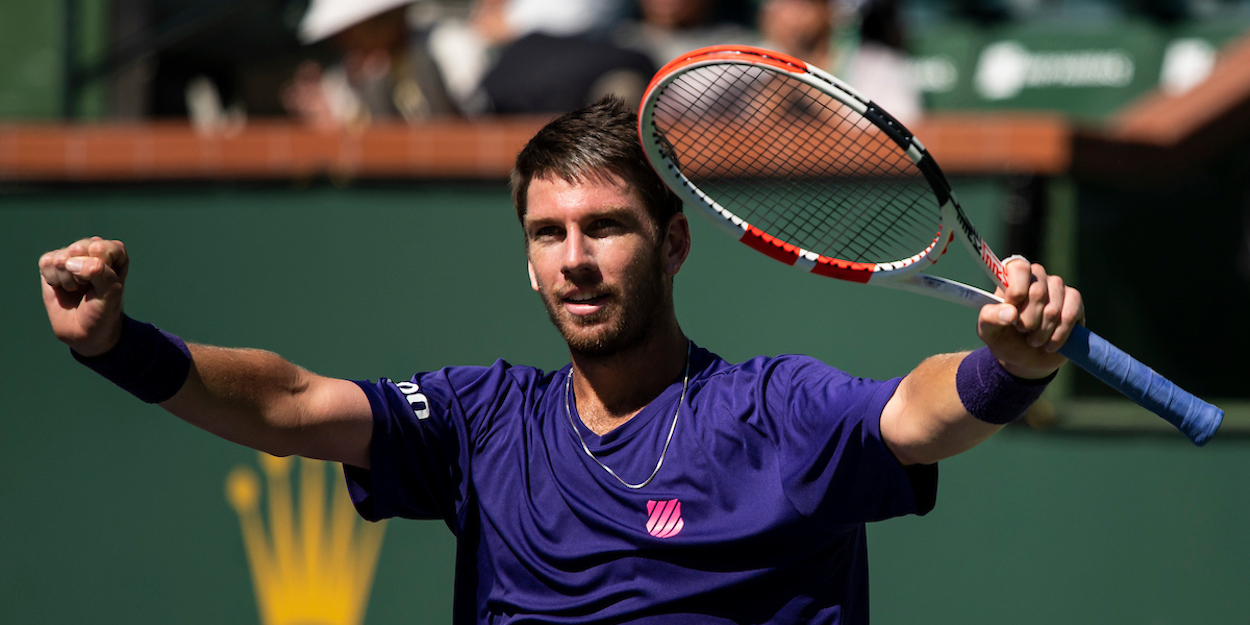 'It's definitely a great bonus' – Cameron Norrie becomes British number one
Cameron Norrie has described the label of British number one as a 'great bonus' after achieving the feat with a commanding quarter-final victory at Indian Wells.
The British star, who has enjoyed a breakthrough season on the ATP tour with five tour level finals and his first title in Los Cabos, has overtaken Dan Evans as the British number one.
The 21st seed dismantled experienced Argentine Diego Schwartzman 6-0 6-2 in his the quarter-final at the Masters 1000 to book a semi-final meeting with Grigor Dimitrov.
Speaking after his contest, Norrie admitted that reaching British number one was 'never a goal' of his, but gives him extra confidence.
"It was never really a goal of mine, but it's definitely a great bonus to be British No. 1," Norrie said during his press conference.
"I want to keep pushing. I think I've got a lot of things to improve on, but I think it's one of those things you've got to enjoy.'
"Yeah, it's nice to show some of the hard work from Facu (his coach) and I that have been putting in over the last kind of five years after college. It's showing, and it's been a lot of fun."
Norrie has been guided by his long-term coach Facundo Lugones, who started travelling with Norrie on the tour back in 2017 when Norrie started his ATP career.
"He's so passionate about tennis. He's given 120% every day. He takes care of all the little details, everything, so he's a phenomenal coach," Norrie commented.
"He's always willing to learn and listen to others. He's great friends with a lot of Argentinian coaches who have a lot of experience and played on the tour. So he's around the best guys in the world, and he's listening to what they are saying.
"It's cool because every time I do something for the first time, he's doing it, as well. So it's cool to do it together. He brings a lot. He offers a lot of help, and he's a great guy altogether."