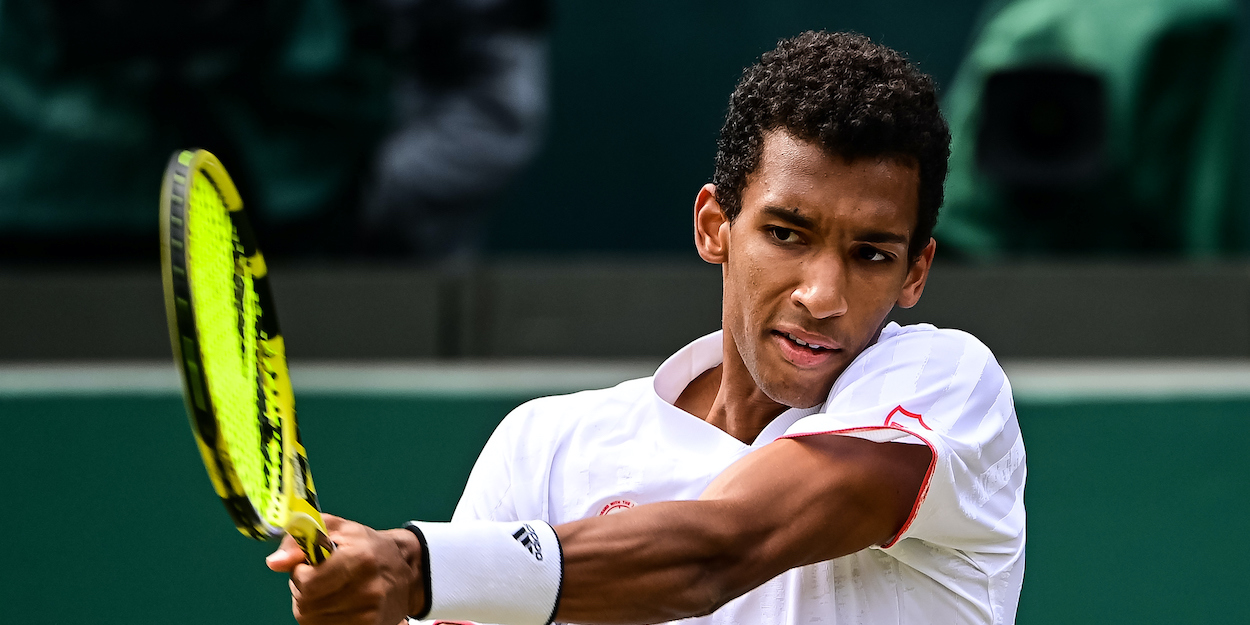 'It'll be incredible!' – Auger-Aliassime relishing Olympics tennis opportunity
The Canadian youngster is waiting in anticipation to represent his country at the Tokyo Olympics tennis events this summer.
The 21-year-old is coming off a career-best Grand Slam result, having reached the quarter-finals at Wimbledon.
Auger-Aliassime also has a career-high ranking of world No. 15, and is set to enjoy another career highlight by competing in Olympics tennis for the first time.
"I told myself it would be incredible to walk one day in the opening ceremony among that handful of Canadian athletes that go to the Olympic Games," he said in an interview with The Canadian Press.
"It's really a childhood dream and to come true, it's awesome. Everything comes step by step, nothing happens overnight, but you see it coming.
"I will experience great emotions, as a tennis player but also as a person by going to the Olympics."
Auger-Aliassime had not even turned pro yet when the Olympics was last held in 2016, having just reached the quarter-finals of the boys' singles event at Wimbledon that year.
"I hope to go all the way," the youngster added about the Olympics. "To win a medal would be my greatest pride.
"Bringing back a medal is a great pride, but doesn't make you climb the world rankings. That's why winning a Grand Slam is still the most important for me.
"On the other hand, when you win the Olympic Games, you mark history, that's how it meets the 'value' of a Grand Slam. But it's very personal.
"We see Andy Murray, who won the last two Olympic tournaments, I find it too bad that we don't talk more about this grand achievement."