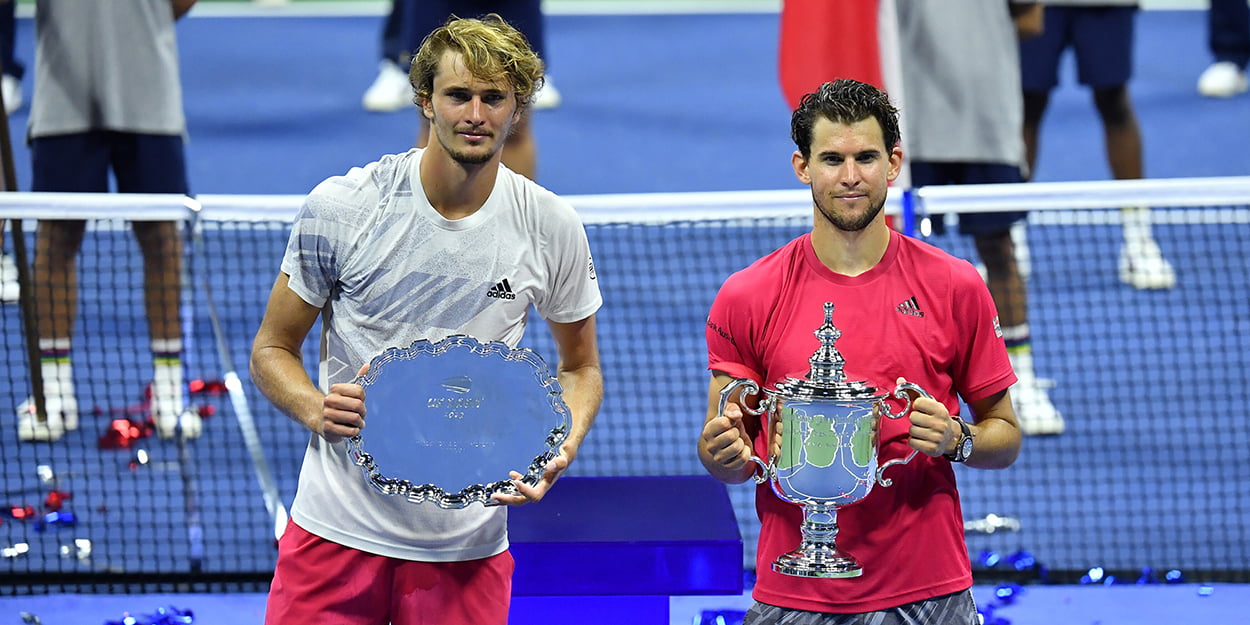 'It'll be in my head,' Zverev holds US Open loss in mind before Thiem clash
Zverev is raring to go for his showdown with Thiem after ousting Nadal, but admits that the 2020 US Open final still lingers for him.
Alexander Zverev was suitably positive after defeating Rafael Nadal 6-4, 6-4 in his own back yard, quickly looking ahead to his next matchup with Dominic Thiem, the man who snatched the 2020 US Open from the German.
"I mean, I know that I can do it," Zverev said in his post-match interview on the subject of beating Thiem. "I think everybody remembers the US Open final that we played. I remember it, certainly."
Zverev is of course referring to last year's final where, down two sets to love, Thiem rallied to claim his maiden Grand Slam triumph and leave Zverev waiting for his own.
Dominic Thiem holds the edge in the head-to-head between the two men, winning their last four encounters and holding an 8-2 win/loss record against Zverev.
However, Zverev has defeated Thiem on the clay in Madrid before, doing so in the 2018 final to hoist the title, which Thiem is still yet to secure.
"It's still gonna be somewhere in the back of my mind when we play tomorrow. I'm looking forward to the match."
(Photo credit Ray Giubilo)