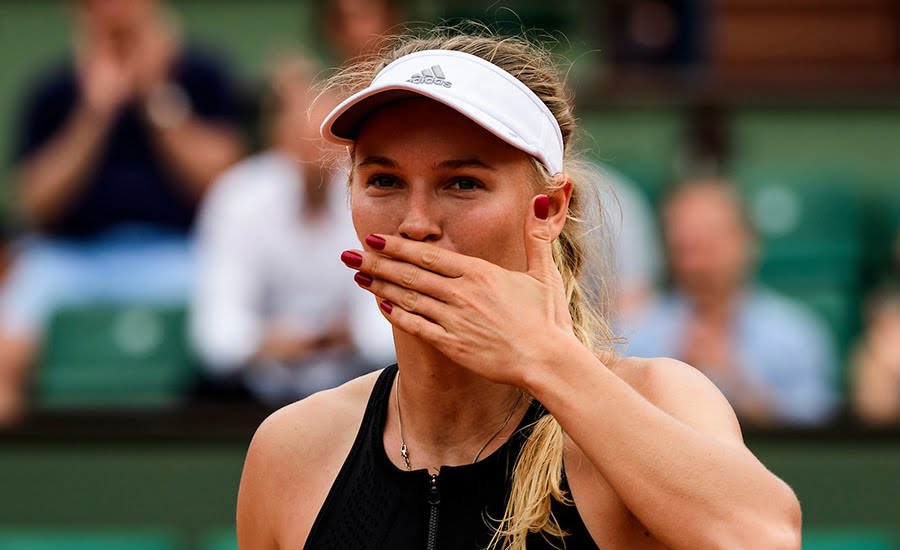 'It wasn't sad tears' – Caroline Wozniacki 'excited' for the future after retiring at Australian Open
Caroline Wozniacki said that it was an emotional, terrifying, yet exciting time after she brought the curtain down on her career at the Australian Open.
The Dane ended her career at the venue where she won her only Grand Slam title, losing 7-5, 3-6, 7-5 to Ons Jabeur on Thursday.
And, following the match, there was an understandabe outpouring of emotion.
"There's a lot of emotions, a lot of things I can't compartmentalise now," said the Dane.
"A lot of excitement. A little sadness. Flashbacks to since I was a kid to this moment.
"The fact that it's gone so quick but at the same time it feels like I've been out here for a long time. Players coming up to me and congratulating me. Just feeling the love from everyone has been very special."
Wozniacki lost matchpoint with a long forehand, but she could see the funny side after often claiming the shot has always been her biggest Achilles heel.
"I think it was only fitting that my last match would be a three-setter, a grinder," she joked, "and that I would finish my career with a forehand error."
Wozniacki settled herself down before talking to the press after the match, before later explaining she is both excited and terrified about what the future holds.
"Throughout the match there were a couple of times where I was like, 'Shoot, this could be my last one'.
"It was just like, 'I don't want it to be the last one, I want to be out there fighting'.
"I fought like my life depended on it. I think the result today doesn't matter to me as much as the way that I fought, that I gave it everything.
"I wanted to be out there. I did everything. Throughout my career, that's what I'm known for.
"It's exciting. It's terrifying. It's a lot of emotions at the same time. But I'm happy. I'm very happy. Even though I was crying a lot earlier, it really wasn't sad tears."
Keep up to date with all the action at our tennis news section. Win amazing tennis prizes by entering our competitions. Learn more about your favourite players including Roger Federer, Rafa Nadal and Novak Djokovic. Check out the latest kit in our tennis gear reviews. Receive regular updates with our legendary newsletter or read in depth features with stunning photography in tennishead magazine. Can't visit the tournaments you love? Check out our guide on how to watch tennis on TV. Don't miss a thing with our Live Scores service. Follow tennishead on social media at Facebook, Twitter, Instagram & YouTube