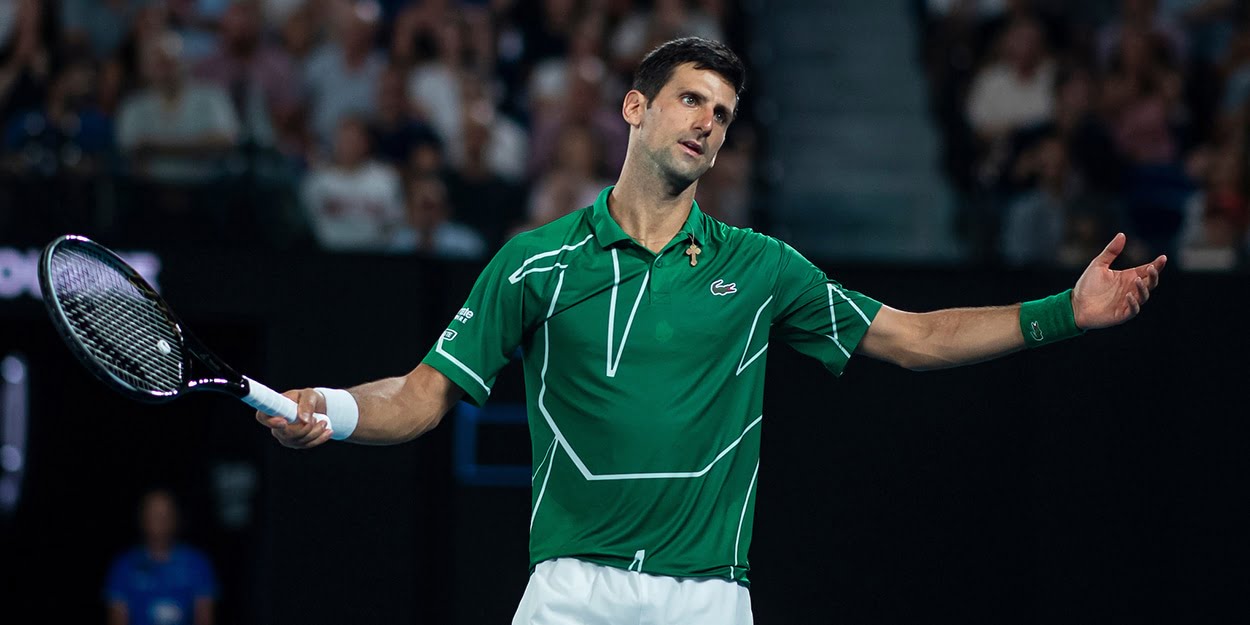 'It was the heat of the battle' – Novak Djokovic apologises for outburst during the Australian Open final
Novak Djokovic has apologised for his actions towards umpire Damien Dumusois during his Australian Open final victory.
After taking the first set, the world number one was handed two time violations by Dumusois at 4-4 in the second set. Following that game at the changeover, Djokovic tapped Dumusois's foot and said: "you made yourself famous" to the official.
Djokovic could be given a $30,000 fine for his violation should officials take a dim view, but was not immediately apologetic, saying. "For touching his shoe, I mean I didn't know that's completely forbidden.
"I thought it was a nice friendly touch. I wasn't aggressive with him in terms of physical abuse, I just couldn't believe that I got the time violation. That kind of disturbed me.
However, he since added: "I'm not happy if I touched the umpire. I'm sorry if I offended him or anybody else. But you know in the heat of a battle some decisions that he makes or something that happens distracts you and sets you off the balance a little bit."
The dispute with the umpire was not the only controversy Djokovic was involved in during the final. In the same game in which he was given the time violations, Djokovic shouted "shut the f*** up" to some of the fans for making noise in the middle of a point.
Djokovic managed to channel his frustrations in a positive way though, as he recovered from a 2-1 deficit in a major final to win for the first time in his illustrious career.
Keep up to date with all the action at our tennis news section. Win amazing tennis prizes by entering our competitions. Learn more about your favourite players including Roger Federer, Rafa Nadal and Novak Djokovic. Check out the latest kit in our tennis gear reviews. Receive regular updates with our legendary newsletter or read in depth features with stunning photography in tennishead magazine. Can't visit the tournaments you love? Check out our guide on how to watch tennis on TV. Don't miss a thing with our Live Scores service. Follow tennishead on social media at Facebook, Twitter, Instagram & YouTube