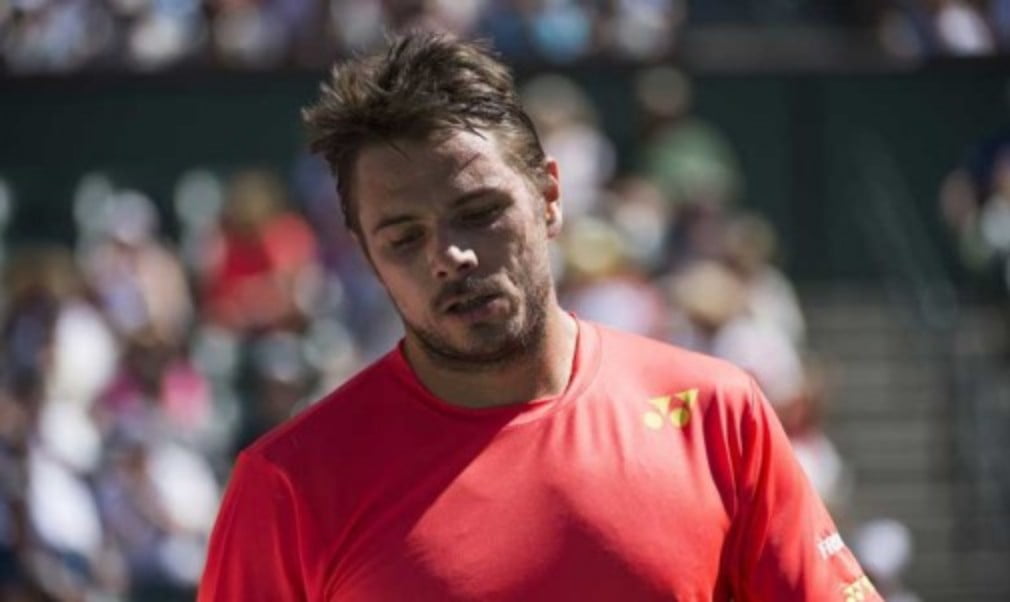 'It was the greatest moment of my career'
Originally published on 22/05/16 00:00
If Wawrinka were to defend his title at Roland Garros he would become one of only eight men to have successfully done so in the Open Era. The defending champion starts his title defence on Monday against Lukas Rosol, who he beat in the semi-finals in Geneva last Friday. They also met in the third round of the Australian Open this year when the Swiss won in three sets, the final set going to a tie-break.
"He's a dangerous player. He's serving big. He's going for his shots. You never know what to expect, really. You need to be really solid and stay there," Wawrinka said.
Wawrinka arrived in Paris on Saturday night after winning a first title on home soil and will quickly need to get used to the conditions at Roland Garros. On Sunday the temperature had been 17 degrees with heavy skies and rain. The forecast for Monday is similar.
"It's the first time I have arrived so late, that's for sure," he said. "I arrived yesterday evening. I prepared with my fitness trainer and I practised a little. The good thing is that I just wanted to practise but not too long, because I have played quite a lot recently.
"I'm confident enough. I know I can do something here, that's for sure. Apart from that, well, you know what really matters is my first match. It's always the same."
Asked if he saw himself as a favourite, he said: "I'd say that Novak [Djokovic] is the main favourite. It was the case last year, as well. I think to beat him, it's going to be very difficult, and then there is [Andy] Murray and [Rafael] Nadal on an equal footing, and then I'm just after them. Just after. But it all depends. I'll see what I can do during the first week, but I'll try. I know what can happen so I'll have to do my best so that I'm still here in a few days from now."
Were he to get past Rosol Wawrinka would face the winner of Martin Klizan or Taro Daniel. He last played Klizan in 2010 and has never played the Japanese player. Wawrinka won his first Grand Slam title in Australia in 2014, but winning in Paris last year was an even greater triumph in his eyes.
"It showed me what I was able to do," he said. "It was something bigger, bigger than the things I have done before in my career. I thought I enjoyed it more, because each moment during two weeks I was living the very moment. I was looking around at what was happening. I really enjoyed it. It was the greatest moment of all in my career."
The world No.4 said of his title defence: "It's a new Grand Slam, new tournament, new player to play. You need to start from the beginning. So far I think I'm playing good tennis. It was good to win the trophy [in Geneva]. It gives me a lot of confidence and happiness. I'm excited to start tomorrow."