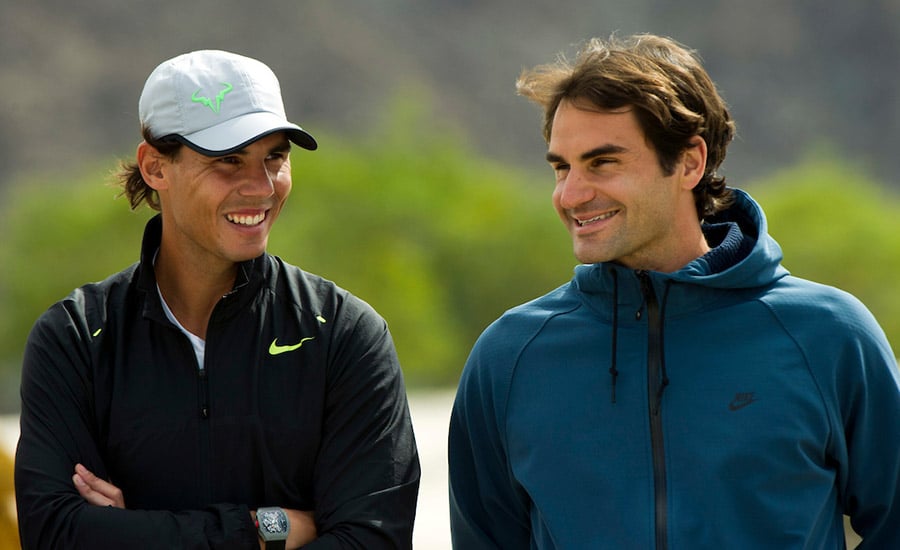 'It was really intense but very healthy' – Rafael Nadal opens up on Roger Federer rivalry
Rafael Nadal admits that his rivalry with Roger Federer has been 'intense,' but he believes it has calmed to a more healthy relationship now.
The modern tennis era has been defined by Federer, Nadal, Novak Djokovic, and Andy Murray, but it is the 'Fedal' rivalry which has most captured the imagination of fans, mainly down to the extreme contrast of characters and play-styles.
That rivalry has naturally quietened and calmed with age, but Nadal feels it is something that reflects very well on them both.
"I think it is a little bit of everything," Nadal said as quoted by the Express.
"We have had a really intense rivalry in our careers but it has been very healthy.
"It has been a respectful rivalry and we ave reached a stage in our lives where it is not all about winning.
"[We] also know that this is a game. And there are many other things in life that are more important than a game, than a match.
"And of course there have been some moments with more tension. But like everything else in life, both he and myself, we had very clearly in our minds that the human relations are more important than the tennis rivalry."
Rafael Nadal, the current world number one, will draw level with Roger Federer at the top of the all-time Grand Slam title count with 20 should he win the Australian Open this month.
Keep up to date with all the action at our tennis news section. Win amazing tennis prizes by entering our competitions. Learn more about your favourite players including Roger Federer, Rafa Nadal and Novak Djokovic. Check out the latest kit in our tennis gear reviews. Receive regular updates with our legendary newsletter or read in depth features with stunning photography in tennishead magazine. Can't visit the tournaments you love? Check out our guide on how to watch tennis on TV. Don't miss a thing with our Live Scores service. Follow tennishead on social media at Facebook, Twitter, Instagram & YouTube