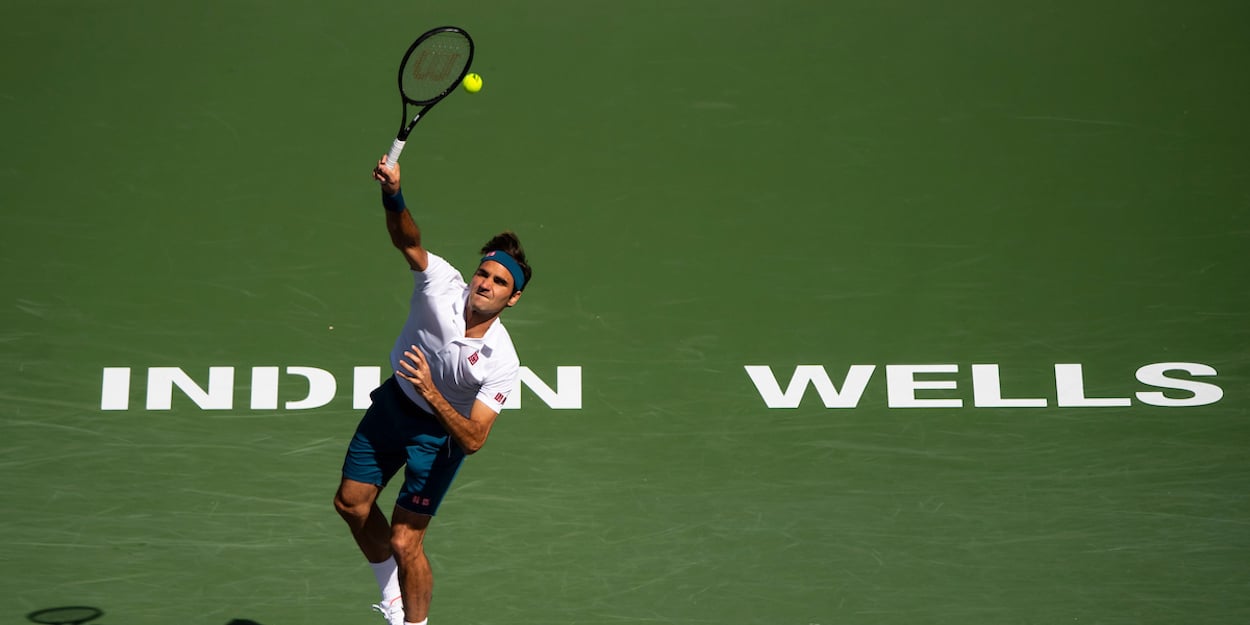 "It was Peter's fault!" Roger Federer remembers hilarious mistake as he jokingly blames his coach
Roger Federer has been taking time during the Coronavirus lockdown to catch up with tennis friends which lead to him revealing a funny moment when discussing a past match against Brazilian Gustavo Kuerten
Roger Federer laughed as he said "It's always the coach" whilst recounting a moment during a match at Indian Wells 18 years ago where his preparation for a crucial match went horribly wrong.
**Sorry to interrupt but did you know you can order a FREE COPY of tennishead magazine (worth $15) to be sent direct to your home? Hurry up and click here to order the world's best tennis magazine for free as stocks will run out soon!**
Federer was playing former world no.1 and two time French Open champion Gustavo Kuerten in the round of 32 at Indian Wells in 2003. During a recent live video chat with Kuerten, Federer revealed that his coach at the time, Peter Lundgren, had advised before the match that Kuerten had a very effective serve onto the opponents backhand. Federer said he practised against this serve and was expecting a lot of shots on that side, but when the match started Kuerten hit his first 15 serves onto Federer's forehand! All that Federer could do was look quizzically at his coach Lundgren.
Remembering the moment whilst talking to Kuerten in their live video call Federer said, " I remember a funny story in Indian Wells. Peter Lundgren my coach told me that against Kuerten he's got this really big serve into the backhand, he serves it really hard and he always goes there. I tell you I think you hit the first 15 serve to my forehand and I looked at Peter and i'm like, you told me backhand! And he's like "I'm sorry!""
Federer lost that match 7-5 7-6 and then lost again to Kiuerten in their next match in the round of 32 at the 2004 French Open.