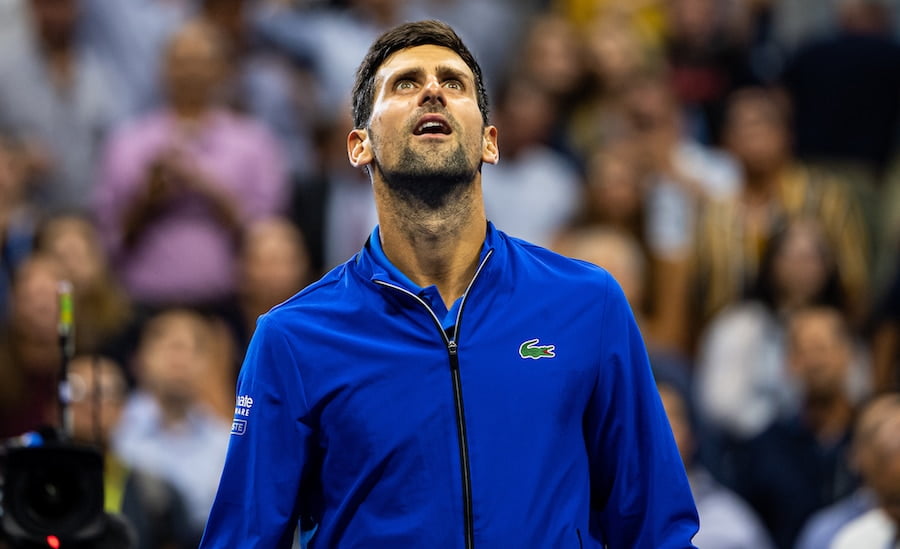 'It was always underestimated' – Novak Djokovic reveals why his serve has improved recently
Novak Djokovic has credited legend Goran Ivanisevic for a recent improvement in his serve.
Former Wimbledon champion Ivanisevic is one of only four ATP players to have served over 10,000 aces, and he joined Djokovic's coaching team last year.
And, after a powerful start to his Australian Open defence, Djokovic took the time to publicly reflect on the changes the Croatian has helped to inspire in his game.
"Goran's influencing me a little bit," Djokovic said.
"Of course we talked about [my] serve a lot and some other parts of my game where I can improve and maybe get some more free points if possible.
"I think throughout my career, my serve was maybe a little bit underestimated because of the quality of the return and baseline play.
"But the serve has actually given me quite a lot of free points in important matches and big tournaments throughout my career."
Djokovic was in especially good serving form in his Australian Open first round win over Jan-Lennard Struff, and he says it's the sort of service performance he dreams about.
"In the past year, year and a half, I feel great serving," Djokovic added. "Obviously I pray to have serving days like I had today all the time.
"It's not possible. But I know I can back up my serve with good game from the back of the court."
Keep up to date with all the action at our tennis news section. Win amazing tennis prizes by entering our competitions. Learn more about your favourite players including Roger Federer, Rafa Nadal and Novak Djokovic. Check out the latest kit in our tennis gear reviews. Receive regular updates with our legendary newsletter or read in depth features with stunning photography in tennishead magazine. Can't visit the tournaments you love? Check out our guide on how to watch tennis on TV. Don't miss a thing with our Live Scores service. Follow tennishead on social media at Facebook, Twitter, Instagram & YouTube