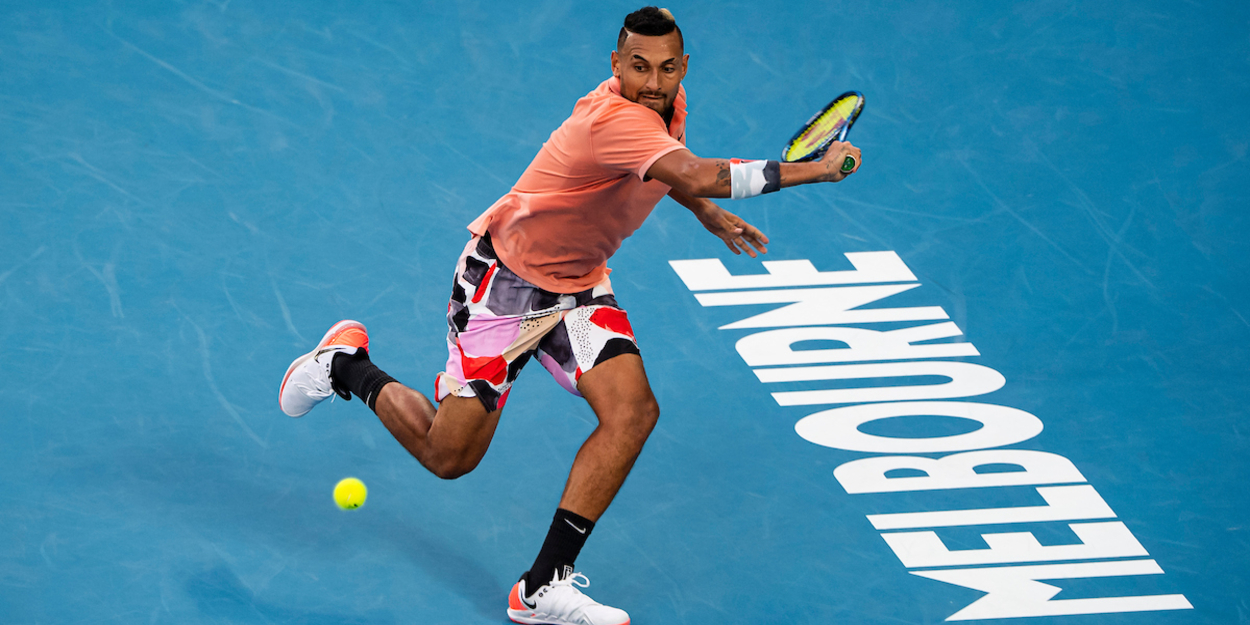 'It is something I'm craving and missing'- Kyrgios relishes return to tour
Nick Kyrgios says he is missing playing in front of crowds as tennis slowly adjusts to competition in the middle of COVID-19, but believes the pandemic has allowed him to re-assess his attitudes and motivations.
The Australian last played in February, shortly before the tour was suspended due to coronavirus, and withdrew from all events since the restart, including the US and French Opens.
In an interview with ESPN, Kyrgios said he was missing the chance to play but felt the suspension allowed him to view life from a different perspective.
He said: "It is something I'm craving and missing. But having said that, it's given me time to focus on some of the basics in life that I've maybe overlooked or just missed out on in the last couple of years in my life.
"When I was travelling all the time and playing and never really home, I had the perspective that 'tennis wasn't everything.' It was all one big blur, I could never really just sit and appreciate the little things and sit in one spot. If I lost, I'd be flying to the next place, staying in a different hotel every week."
Kyrgios is expected to return at his home Grand Slam tournament, currently still set to be held in January, though it does not appear that he will be too affected by how he performs.
He said: "Just to be happy, that's the goal. I'm not a results-based guy."