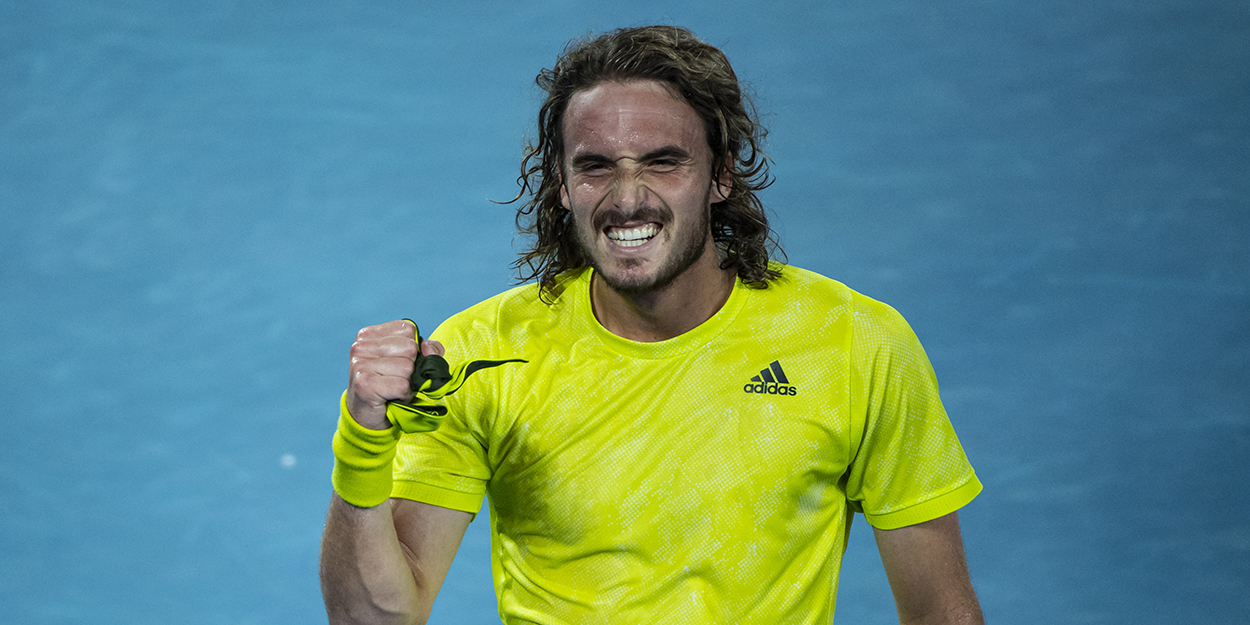 'It is only a matter of time,' says Patrick Mouratoglou on when Stefanos Tsitsipas will secure his first Slam title
Patrick Mouratoglou believes that Stefanos Tsitsipas is definitely on the right road to capture his first Grand Slam title.
The Frenchman, who has been advising Stefanos Tsitsipas in recent years, has stated that he sees good things for the Greek in the year ahead, and that a Grand Slam title will come.
'I think Stefanos' level of tennis is very high,' Mouratoglou said according to sport24.gr. 'When he plays at this high level he can beat anyone,' he added.
'He has already beaten the best. Roger [Federer] at a Grand Slam, (and) Novak (and) Rafa at a Masters 1000.'
Tsitsipas beat Federer at the 2019 Australian Open, defeated Nadal at the Madrid Masters in 2019 and the Australian Open 2021, and conquered Djokovic at the Canadian and Shanghai Masters in 2018 and 2019 respectively.
'His low level was very low in the past and that is why he often lost early in Grand Slams. What happened at the recent US Open against Coric.
'You have good days and bad days during a Grand Slam that lasts 15 days. Whoever wins a Grand Slam is capable of winning a match even on a bad day.'
Mouratoglou went on to talk about Tsitsipas' composure and mentality.
'He used to panic often in these moments that are psychological but also [those that are] a matter of tactics. Because he was in a panic, he was playing very fast and very flat and you add stress to the already existing stress.
'When you play flat, the ball returns flat and you can not speed up the game in moments of pressure and stress. This takes stress to the next level.
'I think he has understood that and now he plays with more height and depth in the moments when he is under pressure.'
Finally, on the question of when a Slam title will come to the Greek, Mouratoglou had this to say:
'I think the answer to the question of whether he can win a Grand Slam is yes. It's a matter of time.
'It is difficult to say when but he is on the right track.'
Stefanos Tsitsipas will take to the court again next week at the Monte Carlo Masters.