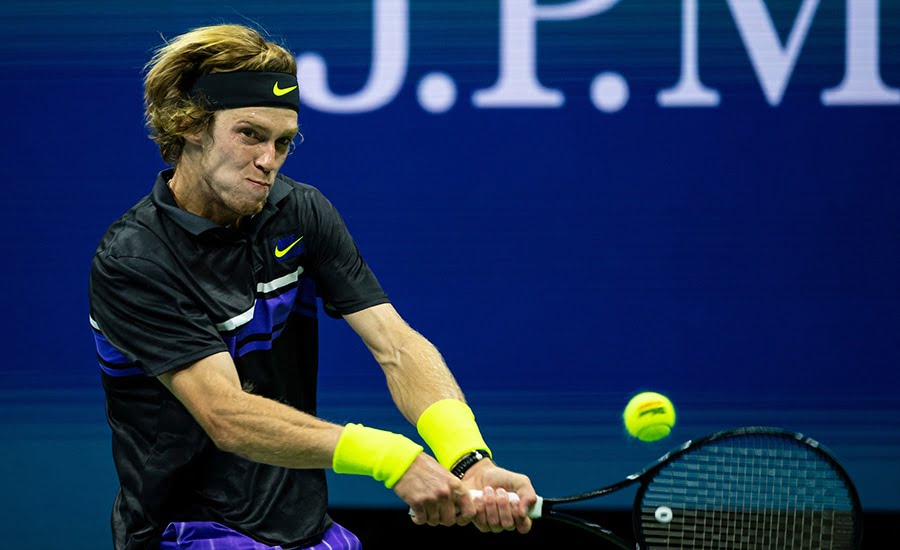 'It is not fair!' – Andrey Rublev and Jo-Wilfried Tsonga blast ATP Cup over selection criteria
Andrey Rublev, Jo-Wilfried Tsonga, and Reilly Opelka have blasted the ATP Cup, claiming the selection process is unfair on players.
Unlike the Davis Cup, the ATP Cup teams are selected on ranking only, with a country's top-ranked players getting the call regardless of the captain's wishes.
That has seen highly-ranked players from strong countries, such as Rublev, Tsonga, and Opelka cut adrift while very lowly players from the likes of Georgia and Moldova allowed to play.
And, with brand new ranking points on offer in the tournament, that has attracted the ire of many players.
"It's not easy with the ATP Cup", said Rublev, who is playing the Qatar Open instead this week.
"I think maybe they need to change something because this is not fair. Some guys with ranking of no. 900 or no. 1000, they are playing for the points.
"In half of the countries, I would be number one and in all of the countries, I would be number two. In the end, I cannot play because I am not in these main players."
"I don't think I'm the only one who thinks like that, so we'll see how it's going to be."
World number 23 Rublev is behind Daniil Medvedev and Karen Khachanov in the rankings.
Tsonga, the world number 30, lost out to Gael Monfils and Benoit Paire, and added: "I wish I could be there to play, but today it's like this.
"It's a little bit unfair. I hope they will work on it and the ATP will find a solution."
Meanwhile, world number 36 Reilly Opelka took to Twitter to express his frustration, tweeting: "I get 18 tournaments that count towards my ranking.
"Others get 19 tournaments that count towards their ranking… seems fair to me…"
Keep up to date with all the action at our tennis news section. Win amazing tennis prizes by entering our competitions. Learn more about your favourite players including Roger Federer, Rafa Nadal and Novak Djokovic. Check out the latest kit in our tennis gear reviews. Receive regular updates with our legendary newsletter or read in depth features with stunning photography in tennishead magazine. Can't visit the tournaments you love? Check out our guide on how to watch tennis on TV. Don't miss a thing with our Live Scores service. Follow tennishead on social media at Facebook, Twitter, Instagram & YouTube