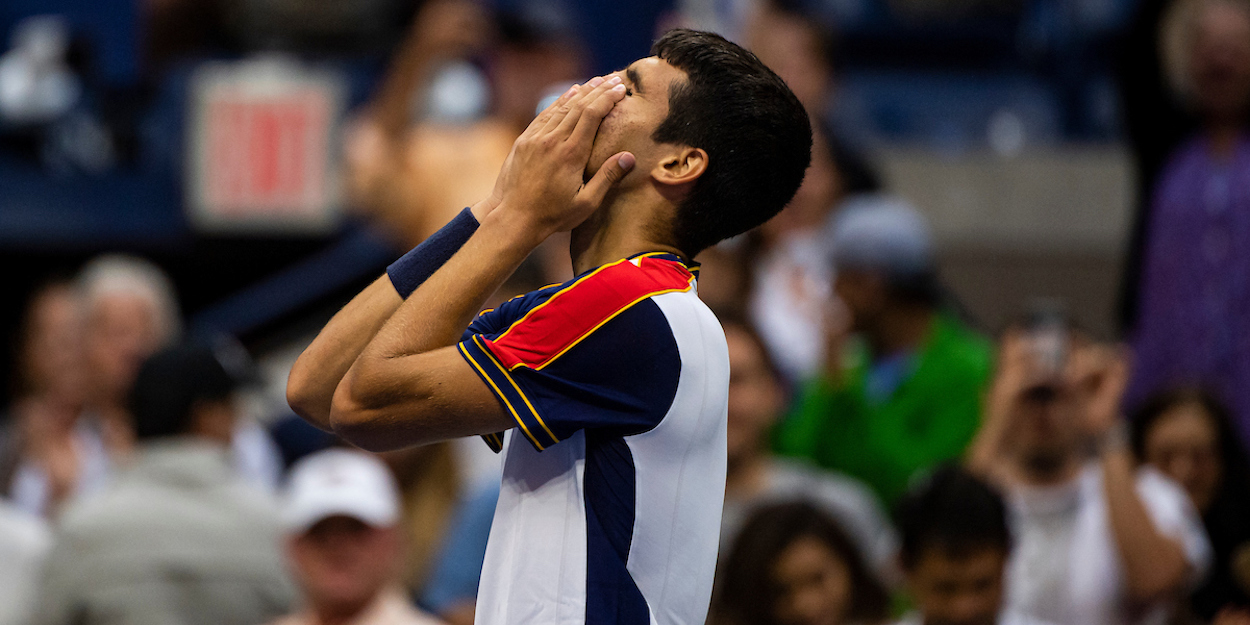 'It hurt me a lot' – Carlos Alcaraz found playing against the home crowd difficult
Spanish sensation Carlos Alcaraz has claimed "it is never easy to play with the fans against you" after exiting the Rolex Paris Masters.
18-year-old Alcaraz lost to young Frenchman Hugo Gaston in the round of 16 in two straight sets, losing 4-6 5-7. This was also the first time Alcaraz had experienced playing against a home crowd.
The promising Spaniard has picked up some impressive victories recently after beating World number three Stefanos Tsitsipas at the US Open, two-time Grand Slam champion Andy Murray at Indian Wells and the Vienna Open, World number seven Matteo Berrettini at the Vienna Open, as well as World number nine Jannik Sinner at the Paris Masters.
These wins have seen Alcaraz rise from 42nd to 35th in the ATP rankings and have also earned him a qualifying spot for the NextGen ATP Finals in Milan, Italy.
In an Instagram post, Alcaraz stated how difficult he found playing against the crowd, saying: "it is never easy to play with the public against and yesterday it proved.
"I knew it would be difficult to deal with the atmosphere that existed but I could not imagine that it could be so heavy.
"My first time in this situation was not easy for me, it hurt me a lot not to know how to deal with that pressure but like everything in life, we fall but we get up and move on, the most important thing is to learn from these situations and I am sure that I will come back stronger and with lessons learned.
"Now it's time to take those lessons and think about Milan next week at @nextgenfinals 🚀🙌"
WTA world number 11 and fellow Spaniard Paula Badosa commented on Alcaraz' post to offer her praise and encouragement.
"Cheer up Carlitos," she wrote. "In life we always have new experiences that we are not used to and we must learn to manage them little by little.
"This is going to be yet another challenge to overcome. You have the talent and the ability to improve yourself.  You are a champion and everything will come to you."
View this post on Instagram