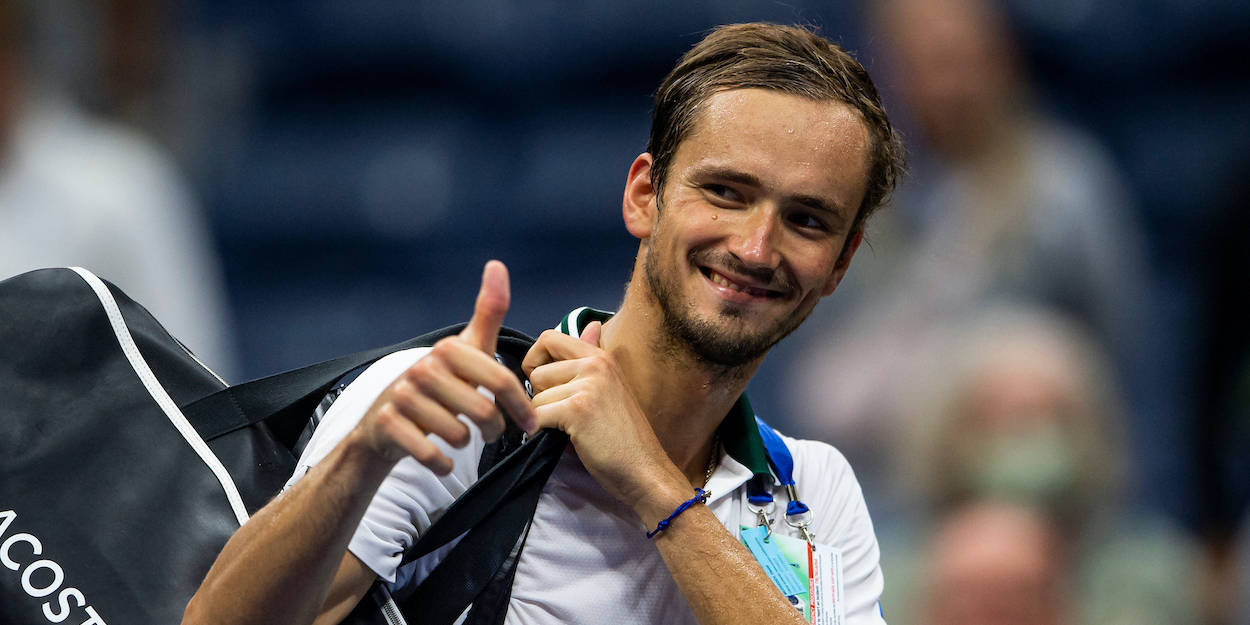 'It doesn't matter how you play in the first round,' says Daniil Medvedev after struggle
Daniil Medvedev admitted he had to improve after coming through a first set blip against Ilya Ivashka at the Paris Masters.
The defending champion threw away three set points at 5-1 up in the first before the Belarusian battled back to 5-5.
Medvedev came through it, though, earning a 7-5, 6-4 victory that maybe should have been easier than he made it.
"The last time we played he beat me at Davis Cup," Medvedev said of Ivashka.
"I've known him since the Futures and I knew that he's a great player on the rise, so I knew it would not be easy.
"At the beginning of the match [my level] was good but in the middle of the match there were some things I could do better. The most important thing is the victory.
"It doesn't matter how you play in the first round. The one who raises his level throughout the tournament is the one who will win it."
Medvedev will face an entirely different type of test in the next round as he meets Sebastian Korda, but's it's one he's looking forward to.
"It's always exciting to play someone for the first time," Medvedev said.
"We've never even practised together. He just had a great win over Marin [Cilic] who is coming off a tournament win, so I'm very excited to play him tomorrow."