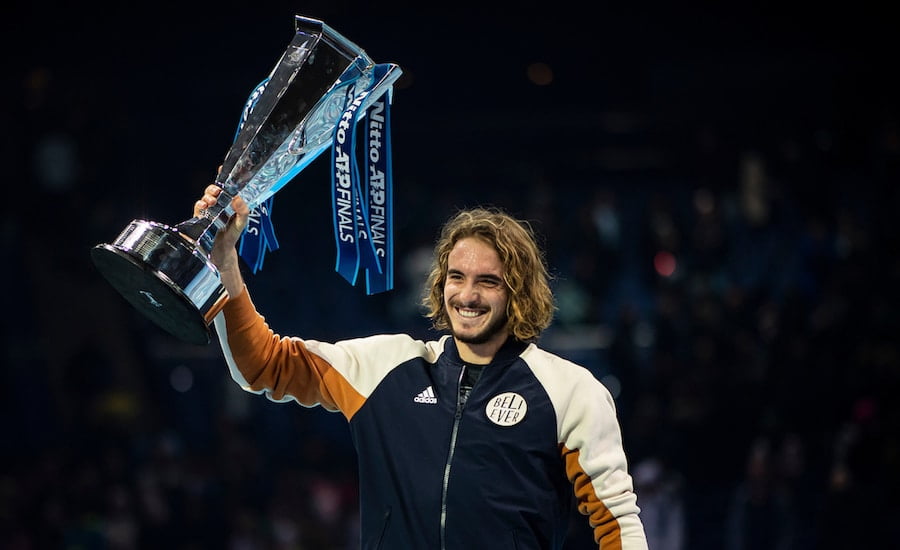 "It could have been much more different" Stefanos Tsitsipas reveals the main reason behind Grand Slam domination of Djokovic, Federer and Nadal
Stefanos Tsitsipas thinks its just a matter of time until a younger player wins a Grand Slam but a significant rule change could have made all the difference
Stefanos Tsitsipas says that if Grand Slams were only best of three sets instead of best of five then many mire players would have won Grand slam singles titles in recent times instead of just the 'Big 3' of Novak Djokovic, Rafa Nadal and Roger Federer.
Tsitsipas was speaking after his career defining victory at the ATP Finals when he beat Dominic Thiem in the final over three gruelling sets.
Tsitsipas was asked what he felt he had to do to achieve a Grand slam win. He replied, "Well, the thing that we have — sorry, Big 3? The thing that we have Big 3 dominating the Grand Slams last couple of years makes it really difficult for us, because someone needs to get job done, like, in order to defeat them early rounds, because once they get deep in a tournament, they tend, as we saw over the years, to play, to get better and play better, feel better.
"So for me, that's a really difficult task to do for players, to be able to beat them in these Grand Slams, because it's the best-of-five format, and it just gives them more chances to stay in the match. It's not a best-of-three.
"I think if things were best-of-three, it could have been much more different when it comes to Grand Slam champions over the years.
"So that's an issue, because they have been sharing how many Grand Slams? I don't know. 60-something? And for us, for the young guys, you know, it's all about time. I don't know. We will have to beat them or wait for them."
Stefanos Tsitsipas became one of the youngest ever winners of the season finale at the O2 arena in London. He now moves onto the first Grand slam of 2020 in Australia where last year he reached the semi final before losing to Rafa Nadal.
Look ahead to the rest of the tennis year with our guides to every tournament on the ATP Tour and WTA Tour. Can't visit the tournaments you love? Read our guide on how to watch all the ATP Tour matches on TV. For more news, explore Tennishead magazine here or subscribe to our free email newsletter here.