Tennishead analysis: Is Novak Djokovic's serve as good as it used to be?
Recently crowned World No.1 Novak Djokovic is back to his best with 2018 wins at Wimbledon and the French Open. His game has seemingly changed a lot since before his prolonged injury break and his service action is the part of his game that has seen the biggest developments.
Heres, Tennishead expert analysts delve deep into his new service action to reveal some stunning results!
Novak's serve prior to 2018 had two phases. In the early days of his career he struggled with an extremely large and elaborate take back which proved vulnerable. He then tidied up the backswing and got wonderfully loose on the arm and wrist to produce an extremely accurate serve. His serve was not known for its great speed, but the accuracy and consistency was immense.
In men's tennis it is very difficult to play with confidence if you are unsure about the reliability of your serve and struggling with both percentages and too many double faults. This will impact any player's game and mind and Novak will be no exception. Overall, the great strength of Novak at his best was his accuracy both with serve and groundstrokes backed up by amazing movement.
That was formidable and to get back to his best, the serve has to get back on song
About the expert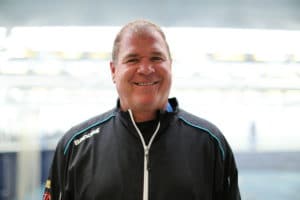 David has more than 25 years experience coaching pros to career-high rankings, many of whom have represented their countries in the Davis Cup and Olympics. David, who became an official ATP coach in 2014, regularly contributes to the UK's tennis media, including BBC Radio 5 Live, The Times newspaper and Sky Sports. In 2014, he released a psychology and coaching book – 'Locker Room Power: Building an Athlete's Mind' which you can read here
To read more amazing articles you can explore Tennishead magazine here or you can subscribe for free to our email newsletter here