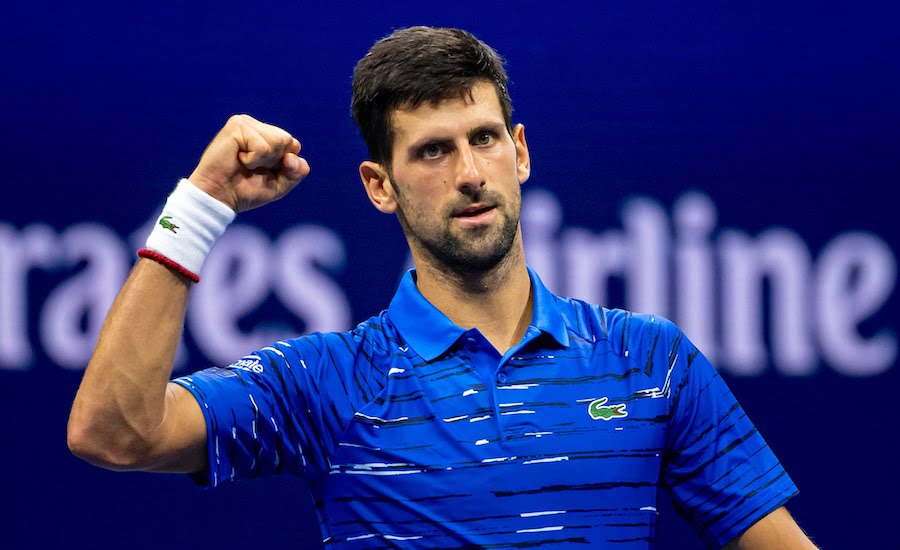 Insider reveals Novak Djokovic preparation tactic after US Open loss to Wawrinka
Novak Djokovic was knocked out of this year's US Open by Swiss star Stan Wawrinka and now his hitting partner has revealed a specific practise method that Djokovic used to prepare for the match
Novak Djokovic was already 2 sets to 0 down against Wawrinka when he decided he couldn't play on due to the pain in his left shoulder. Now it's been revealed by Quinnton Vega, US Open practise partner to Djokovic, Federer and other big names, that the Serb prepared for the match by using the practise partner to chip back his serves as deep as possible in anticipation of what Wawrinka would do during the match.
Now enjoy the World's best tennis magazine in a new digital format. Download in seconds and read the latest 164 page issue
It's a revealing insight into the detail that the top players like Djokovic will go into prior to their matches in order to be as prepared as possible for what they will face on the match court.
Vega was being interviewed at the US Open when he said, "Depending on who the player is going to play against they will ask for specific patterns of types of shots they want to practise. Djokovic was preparing to play Stan and he wanted me to block chip returns back deep which is very hard to do on Novak's serve. On their days off the practise will be more intense when we will run some drills and play some practise points."
Serbian world no.1 Novak Djokovic was seeded no.1 at the US Open but lost to Swiss No.23 seed Stan Wawrinka after being forced to retire in the 3rd set with a sore left shoulder. Djokovic revealed he had been suffering with the injury for a number of weeks and hd been playing through the pain but after going 2 sets down to Wawrinka he realised he was potentially doing more damage to the shoulder by carrying on.
Look ahead to the rest of 2019 with our guides to every tournament on the ATP Tour and the WTA Tour. If you can't visit the tournaments you love then do the next best thing and read our guide on how to watch all the ATP Tour matches on television in 2019. To read more amazing articles like this you can explore Tennishead digital magazine here or you can subscribe for free to our email newsletter here