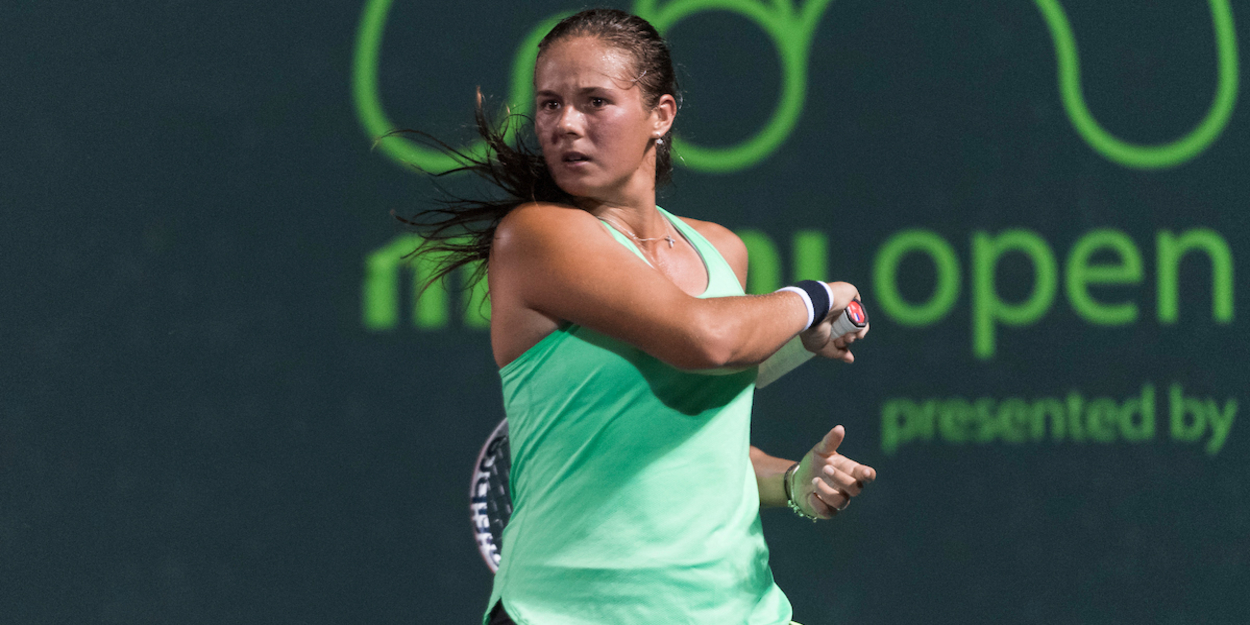 'In the past two years I learned a lot'- Kasatkina looks to rebound after fall down rankings
Former top ten player Daria Kasatkina says she has learnt a lot from what has proven to be two of the most difficult seasons of her career.
The Russian was considered one of the brightest prospects on the WTA just a couple of seasons ago, finishing 2018 at tenth on the WTA Rankings.
2018 saw Kasatkina reach the last eight at both the French Open and Wimbledon, pick up her second WTA Title on home soil in Moscow, reach finals in Indian Wells and Dubai and pick up seven wins over top-10 players.
However 2019 proved to be disastrous for the 23-year-old, falling 59 places as she finished the season ranked 69th.
Kasatkina is currently ranked 75th in the world and after a first top-20 win since 2018 against Elena Rybakina in Ostrava yesterday, said that she has taken a lot from the past two seasons.
She said: "In the past two years I learned a lot. I remember 2019, or in 2018, I said that I'm experienced. Forget that, I was not experienced at that time at all.
"Now I'm just starting to get knowledge of how tennis and how professional sport works. Everything will make you better. This is how I start to see it."
The Russian said she took inspiration from Victoria Azarenka, who is also playing in Ostrava and has demonstrated a resurgence in form over recent months.
Kasatkina said: "Vika had difficult times, and it's really inspiring to me how she was able to focus on herself and not listen to people that were saying she cannot achieve her goals.
"She was just going, she was working hard, she was just going her way, and at the end she made it through."