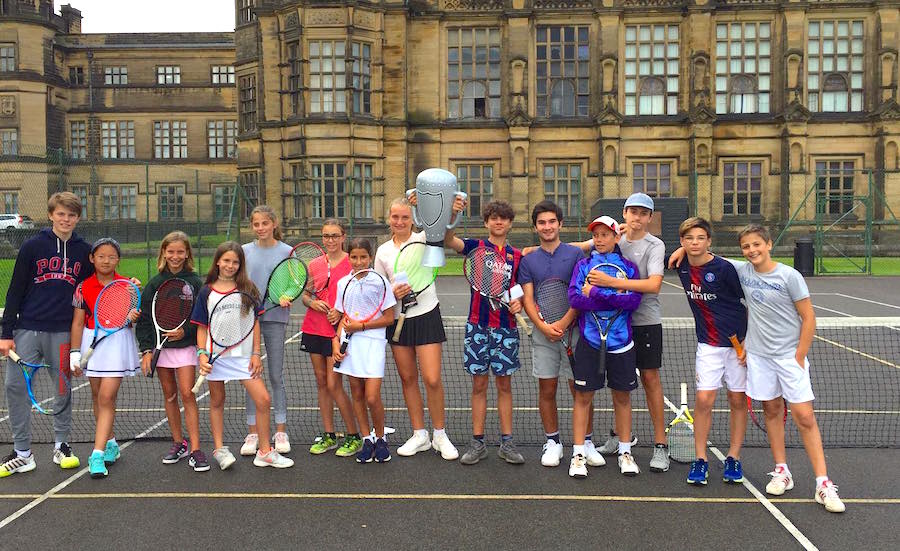 Improve your tennis whilst learning English at the stunning Stonyhurst Tennis Academy
Featuring a new indoor facility, Stonyhurst Tennis Academy is part of the renowned Stonyhurst College which boasts the likes of Sherlock Holmes author, Sir Arthur Conan Doyle and Jesuit priest and poet, Gerard Manley Hopkins, as past pupils.
For any child wishing to develop the game they love at the same time as improving their English language skills in stunning surroundings, then the Stonyhurst Tennis Academy really does offer something unique.
Founded in 1593, Stonyhurst College is set in beautiful countryside in the North West of England and has been welcoming and educating young students from around the world for over 400 years!
Their undoubted expertise and experience in helping young adults improve their English is now seamlessly combined with a first class tennis experience through their 2 & 4 week residential courses.
Tennis students integrate with the Language School students for English lessons in the mornings, as well as daily evening activities and 4 excursions during the two week course. Throughout the afternoon, Tennis Academy students will receive intensive tennis coaching in the College's world-class indoor Tennis Dome. There is also the opportunity for students to combine a two week English Language and Activities course with a two week course at the Stonyhurst Tennis Academy into a four week stay.
The new tennis dome was opened by Tim Henman just 2 years ago and cost £0.5m to construct. Henman said, "The Stonyhurst Tennis Dome is a top-class facility which will create a multitude of opportunities for children of all ages to enjoy the all-round benefits of tennis. Hopefully it will get people from all over the area interested in the sport and playing tennis by having this brilliant hub here. My interest from tennis came from having courts at school, so it's great that this generation will have the chance to get involved."
The Tennis Academy is focused on delivering technical, tactical and physical improvements relative to each student's ability and enabling them to translate this onto the tennis court. The tennis course offers:
Professional, energetic and enthusiastic coaching

Stroke improvement, footwork and tactical awareness, positional play and spin techniques

Building stamina, strength and agility

End of course assessment, written report and medal
The two leading coaches at the Academy, Liz Thomas and David Shaw, come with an impressive tennis CV having both competed at Wimbledon. They now focus on delivering the intensive tennis coaching programme.
The English language part of the tennis course is specifically designed to meet the needs of individual students, based on their current level of English. Each course offers:
23 hours of English teaching per week

Small class sizes

International atmosphere (over 18 nationalities in 2019)

Mixed language groups

Special subject classes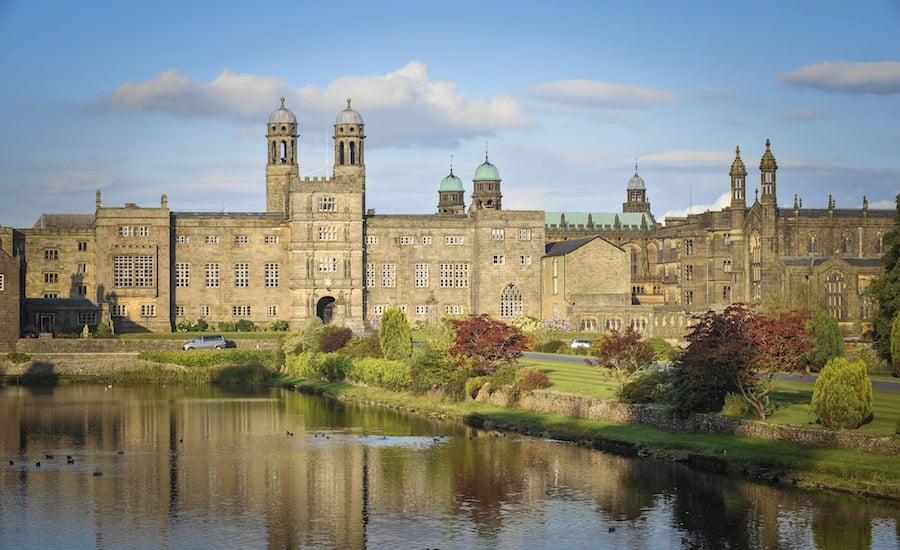 The residential facilities at the college are a high priority with eye catching low student-teacher ratios. On site catering and accommodation are first class plus the college boasts 24/7 medical support should your child require any form of medical assistance.
The 2020 residential tennis course are open to bookings right away. To book your place CLICK HERE
2020 Dates & Fees
Two weeks
Friday 3rd July – Friday 17th July 2020: £3,250

Friday 17th July – Friday 31st July 2020: £3,250
Four weeks
Friday 3rd July – Friday 31st July 2020: £5,800
Key Features
34 hours of English teaching and 30 hours of tennis tuition

4 excursions per course (2 full day and 2 half day)

Evening entertainment programme

Tennis tuition in English provides the opportunity for further task-based learning

Complimentary Tennis Academy hoody and towel
Stonyhurst Language School and Tennis Academy are located at Stonyhurst College, Stonyhurst, Clitheroe, BB7 9PZ
To book your place simply contact them directly as follows:
Email: [email protected]
Telephone: +44 1254 827270
Web: languageschool.stonyhurst.ac.uk
Twitter: @StonyhurstSLS
Keep up to date with all the action at our tennis news section. Win amazing tennis prizes by entering our competitions. Learn more about your favourite players including Roger Federer, Rafa Nadal and Novak Djokovic. Check out the latest kit in our tennis gear reviews. Receive regular updates with our legendary newsletter or read in depth features with stunning photography in tennishead magazine. Can't visit the tournaments you love? Check out our guide on how to watch tennis on TV. Don't miss a thing with our Live Scores service. Follow tennishead on social media at Facebook, Twitter, Instagram & YouTube