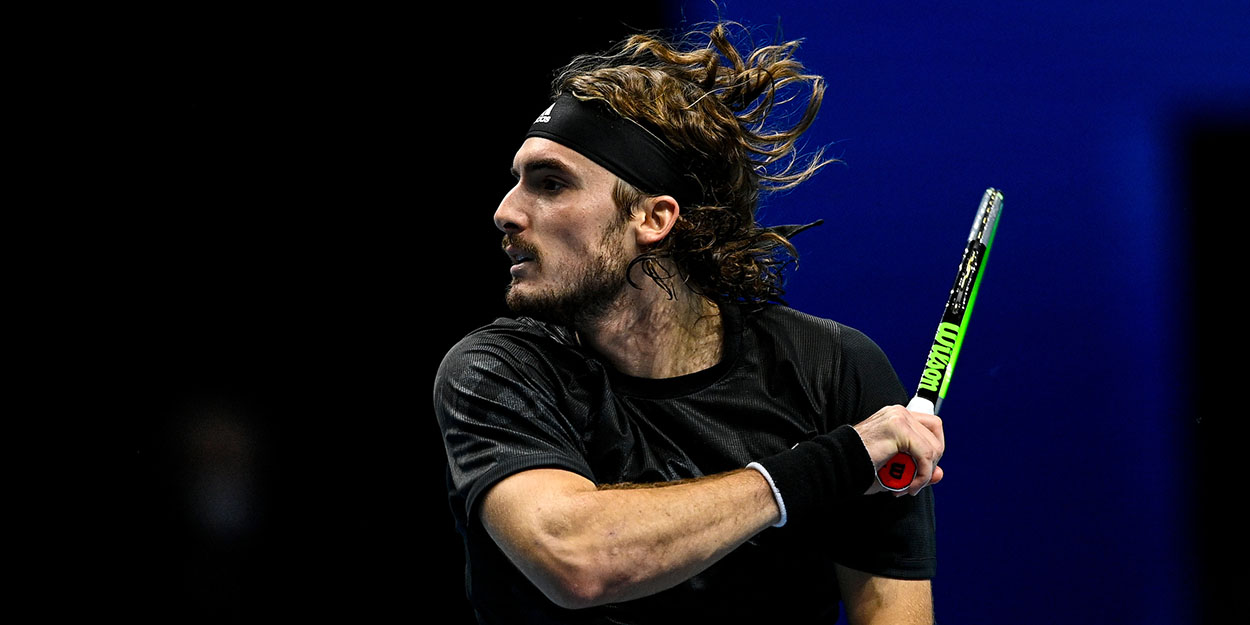 "I'm very happy that I didn't break down", says Tsitsipas after loss to Nadal
Stefanos Tsitsipas ended his season with a hard-fought 6-4 4-6 6-2 loss to Rafael Nadal at the O2 Arena, as the Greek exited the ATP Finals.
After a disrupted year due to the coronavirus pandemic, Tsitsipas struck a philosophical tone in his post-match press conference. "There were a few positives I can take from that," Tsitsipas said. "I will try and forget the negatives, because who needs negativity in this world? Just looking at the bright side of it. Trying to get to the end of the tunnel and see something better in the near future."
After a breakthrough win at the ATP Finals in 2019, Tsitsipas only managed one title during 2020 – although the pandemic halted the Greek's momentum at the beginning of the year, after the world number six won Marseilles and reached the Dubai final. A Grand Slam-best run to the French Open semi-final in October was followed by early losses in Vienna and Paris.
The Greek needed to defeat Nadal to reach the semi-finals of a tournament that he won last year, but admitted that he failed to get the balance of attacking tennis required to beat the Spaniard.
"You can't play defensive with Rafa [but] I don't even know what I was trying to do, honestly," Tsitsipas said. "Trying to be way, way too aggressive. I was giving him free points without really, you know, himself doing much or hurting me from the back.
"I should have handled it a little bit more clever and patiently, but it didn't happen. My serve was not there when I needed it, and these guys, you just have to be there. I wasn't fully present. I wasn't playing in the moment. Quite disappointed with that. But that's life."
Although Tsitsipas's year ended with a loss, 2020 consolidated the Greek's position at the top of the men's game. Still, the 22-year-old is hoping for an easier 2021, claiming that, "I'm not a person who sees the dark side of things. But this whole thing [thee pandemic] was very difficult to handle, to be honest with you."