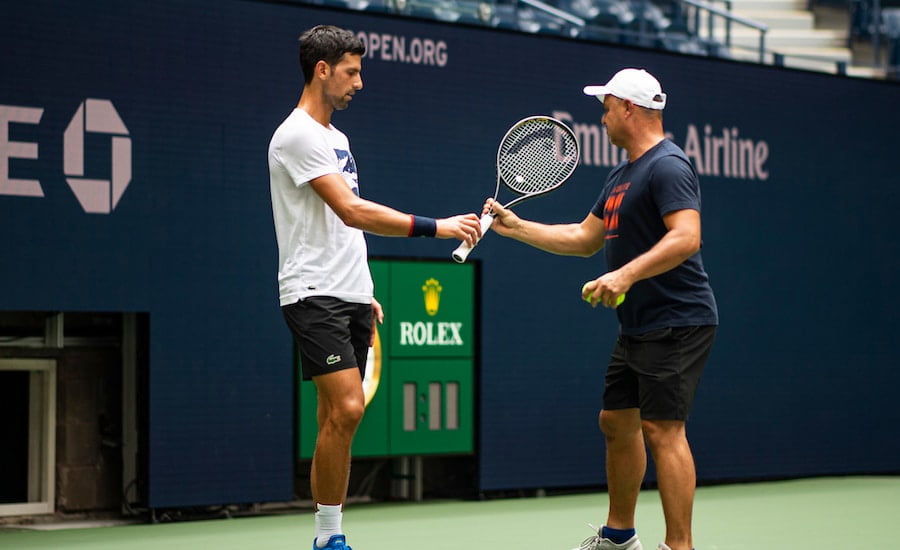 "I'm trying to find another drop of energy" Novak Djokovic prepares for his final push in 2019
Novak Djokovic is at the end of another hugely succesful season including two Grand Slam titles but he wants more
Novak Djokovic knows that the indoor conditions are very suitable for his game and so he's going to try and make the most of it by squeezing the last bit of mental and physical energy from his body. But he also knows that all the other 7 players featured in this week's ATP Finals will also be pushing themselves to their limits in this huge end of season celebration.
Djokovic was speaking after his dominant triumph at the Paris indoors when he was asked if he has to change his game for indoor courts? He said, "You do make some adjustments, of course. The conditions are different on every surface. Everywhere you get to play, you know, ideally you have couple of days of training and adaptation to the surface and conditions because usually the ball bounce and the speed of the surface is something that affects your game greatly. So you kind of have to figure out what is the best strike zone, so to say, you know?
"And indoor conditions have been, as you mentioned, very successful and suitable to my game. Throughout my career, I played really well both in Paris and London. I don't know whether there is any other particular reason. I think it's just suitable to my game.
"Maybe because I'm also trying to find another, so to say, drop of necessary energy to finish off the season in the best possible way. So mentally I'm, you know, obviously as everybody else, but I'm talking for myself, trying to push myself even harder to really make the finish line, you know, as best possible."
Novak Djokovic will aim to win the ATP Finals in London this week but with no guarantee that this will propel him back to the top of the world rankings as the results of Rafa Nadal current world No.1 are out of his hands.
Look ahead to the rest of the tennis year with our guides to every tournament on the ATP Tour and WTA Tour. Can't visit the tournaments you love? Read our guide on how to watch all the ATP Tour matches on TV. For more news, explore Tennishead magazine here or subscribe to our free email newsletter here.