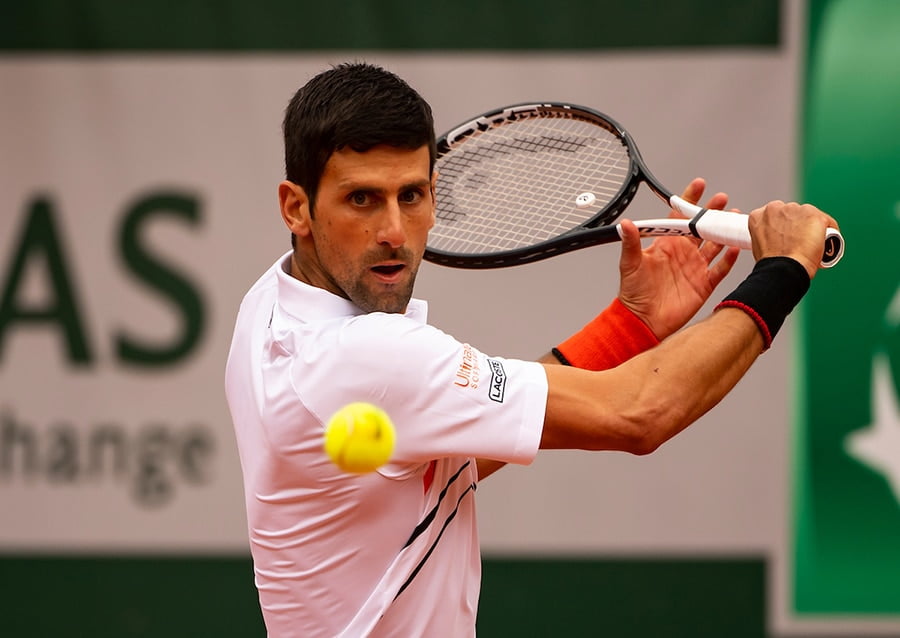 'I'm too tired this year for a Wimbedon warm-up,' explains Novak Djokovic
World number one Novak Djokovic says he has decided to skip any Wimbledon warm-up this year due to a longer and more draining clay court season.
Djokovic is the defending champion at Wimbledon, meaning eyebrows were raised when he changed his build-up to the event from last year when he competed at Queen's Cub.
This year he has opted instead for an intensive training camp in Belgrade for his preparation.
That decision, though, he puts down to having to play more games than he did last year, when he was in poor form and exiting tournaments much earlier.
"Situation is different comparing to last year, because last year I did not play many matches in first six months," Djokovic explained.
"I had an elbow injury, and dropped to 22nd position of the ATP rankings. Back then I had time to prepare for grass surface, so I played one official tournament, Queens.
.@DjokerNole practicing in #Belgrade! pic.twitter.com/KjUZ5ZTP6m

— Sally Mairs (@ssmairs) June 19, 2019
"This year, because of the long season on gravel, I decided to skip it and focus solely on Wimbledon.
"I am currently on top of the world rankings, and having in mind that I am defending last year's Wimbledon title, it is obvious I am hoping to push to the end.
But does Djokovic expect to successfully defend his Wimbledon crown, as he did in 2015? He is taking nothing for granted.
"My expectations are one thing, and reality is another thing."
Djokovic's record at Wimbledon is an enviable one having won four of the five finals he has played.
The 164 page tennishead Wimbledon magazine is now available to order online with reduced postage costs here