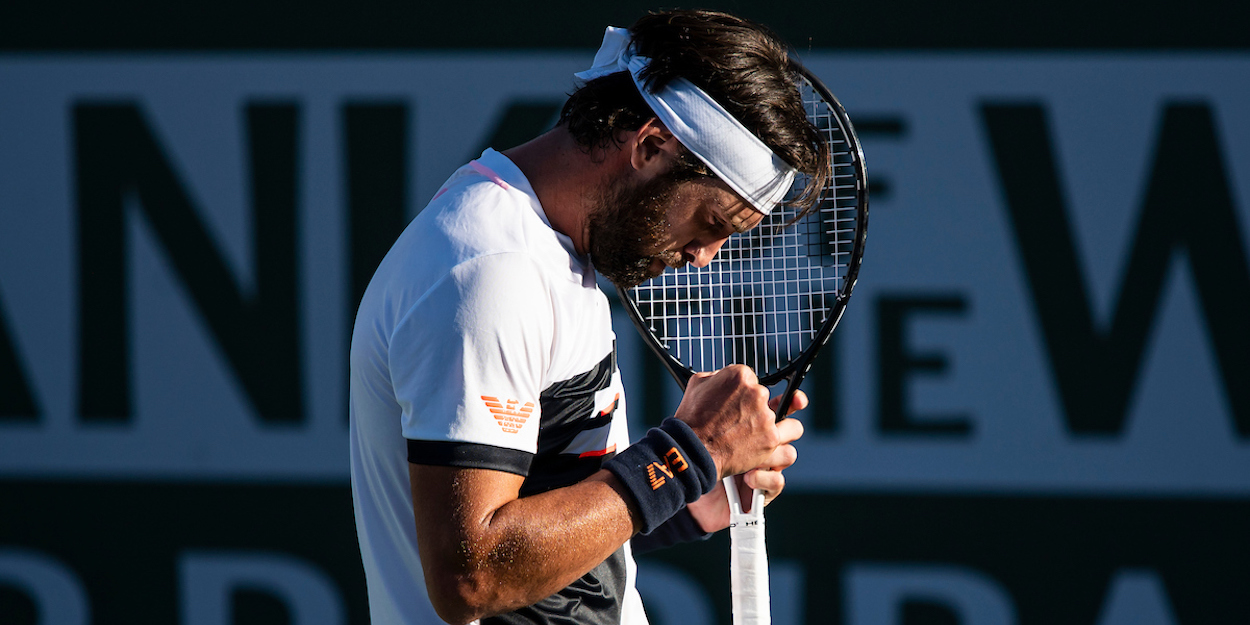 'I'm super happy I can achieve this' – Nikoloz Bashilashvili reaches maiden Masters final
Georgian number one Nikoloz Basilashvili is one match away from winning his first Masters title after defeating Taylor Fitiz in Indian Wells semi-finals.
The 29-year-old became the first Georgian player in history to reach a Masters final, and comes after five first-round losses in Masters events this year.
Basilashvili finally closed out a tight opening set on a tie-break after surrendering set points when leading 5-4 and 6-5, before hanging onto a single break in the second set to defeat home-favourite Fritz 7-6, 6-3.
Speaking after the contest, Basilashvili was delighted with his performance and proud of his journey in tennis.
"I'm really happy. I think I played pretty good tennis. In my opinion, Taylor made me play a lot of balls. I had to actually play very good tennis from the baseline to beat him," said Basilashvili.
"I'm super happy I can achieve something like this, especially (from) a country like Georgia, a very small country. Tennis is not that popular. I made my way. I passed really tough roads to get to here, so it means a lot."
"I made my way, I passed very difficult times. I had to gain a lot of experience from playing futures, then playing challengers, move on from challengers and then to ATP tournaments," he added.
"I'm happy where I am right now. I am calculating how I'm playing. I calculated that I could play good tennis late in my career, at a late age."
Basilashvili will take on Britain's Cameron Norrie in Sunday's final who defeated Grigor Dimitrov 6-2, 6-4 to rack up his 46th win of 2021.
"He's playing very good at this tournament. He had previously had really good weeks. I will learn him (his match) today, and come up with a plan for tomorrow," Basilashvili said on Norrie.
"But overall he's not so nice to play against from the baseline. He's been playing really, really smart and very good tennis. I'm looking forward to it. If I can play my game and be relaxed, I think I can play well."