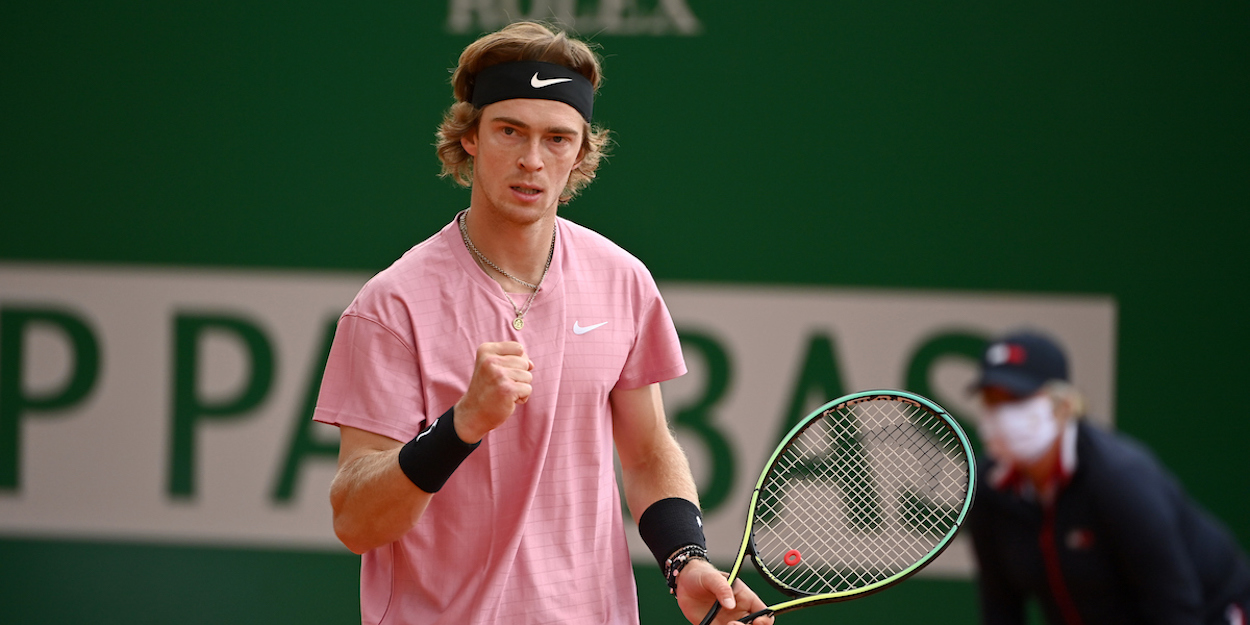 'I'm really controlling my emotions well this week', says Andrey Rublev ahead of Monte Carlo final
Andrey Rublev said he is controlling his emotions well ahead of the Monte Carlo Masters final against Stefanos Tsitsipas on Sunday. 
It will be a first ATP Masters 1000 final for the Russian, who admitted he lost in the Miami Masters semi-finals earlier this month because of his emotions.
The world No. 8 defeated Casper Ruud 6-3, 7-5 in the last four in Monte Carlo after beating 11-time champion Rafael Nadal in the quarter-finals.
"I lost (in Miami) because of my emotions. In the end, if you want to learn, you will improve this," said Rublev in a post-match interview.
"I want to learn, and I want to improve. That's why I'm doing better. It's not easy. Some matches (your emotions) will still be up and downs. This week, (it) looks like I'm really controlling my emotions well.
"That's why I'm doing well. That's why I won the match with Roberto (Bautista Agut), when I was losing. That's why I won the match against Rafa when he came back in second set.
"Even today, in the second set, I came back because I didn't go crazy. I just kept focused. I kept in the match. It turned around.
"I'm feeling great and happy to play one more final, especially my first ATP Masters (1000) final. It's going to be tough match (against Tsitsipas). We already had many battles with each other last year.
"Some of them he won, some of them I won. Most of them were super tough three-set matches. I hope we will show great tennis (tomorrow) and people will enjoy (it)."
(Photo credit Ray Giubilo)