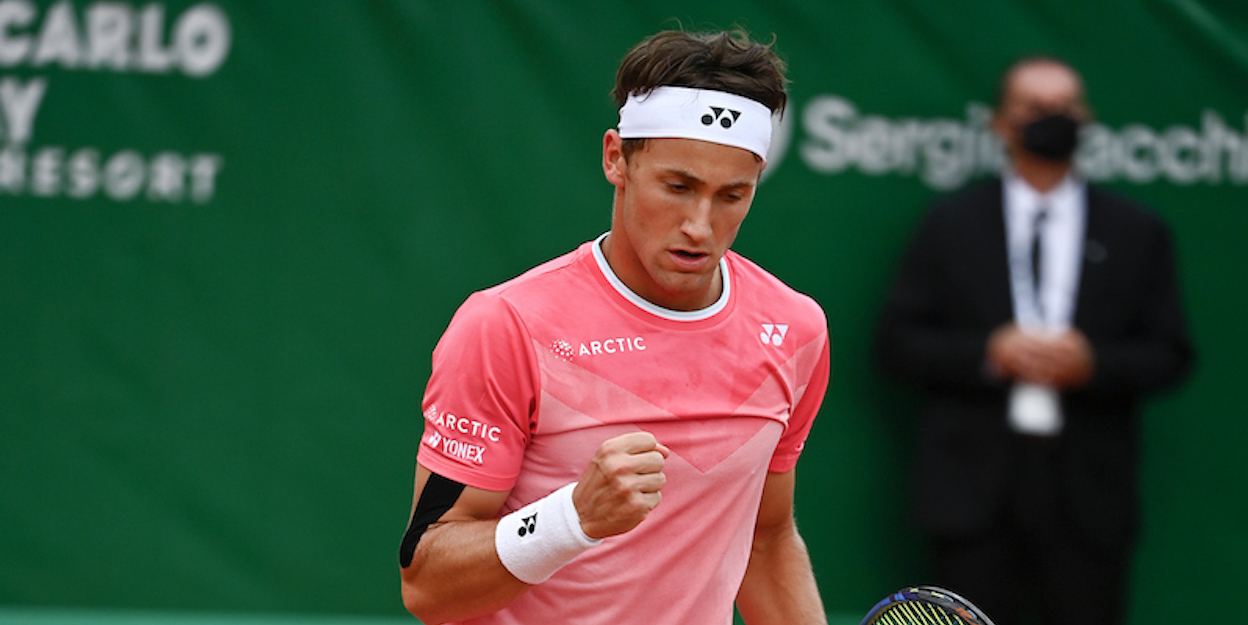 'I'm playing the tennis of my life,' says Casper Ruud ahead of Madrid Open semi-final
Casper Ruud admitted he is playing the tennis of his life at the Madrid Open ahead of his third consecutive Masters 1000 semi-final on clay. 
The Norwegian star eased past Kazakh star Alexander Bublik 7-5 6-1 to set up a meeting with Belgrade Open winner Matteo Berrettini on Saturday.
"It's a great feeling, it's my third Masters 1000 semi-final, third in a row on clay," Ruud said.
"I'm just playing the tennis of my life for the moment and I'm enjoying it.
"This is the third time now; I hope that's the lucky charm. The previous two times I lost to Novak Djokovic, then I lost to Andrey Rublev.
"At least this time it will be against a lower-ranked player."
In addition to his three consecutive clay-court Masters 1000s semi-finals on clay dating back to Rome last year, Ruud has now reached three semi-finals from his past three outings (Monte-Carlo, Munich and the Madrid Open).
"I've just had an unbelievable motivation to play the European clay swing and when we didn't get to play it last year, I was very sad," Ruud said.
"So I think I just have double motivation compared to last year."
Ruud becomes the seventh unseeded ATP player to reach the semi-finals in Madrid and will be determined to become the first to make the final when he takes on the Italian No 1.
"I guess I'm just enjoying it here in Madrid, playing good tennis. Today was almost without any unforced errors. That's probably the biggest confidence boost you can give yourself for a big match tomorrow."