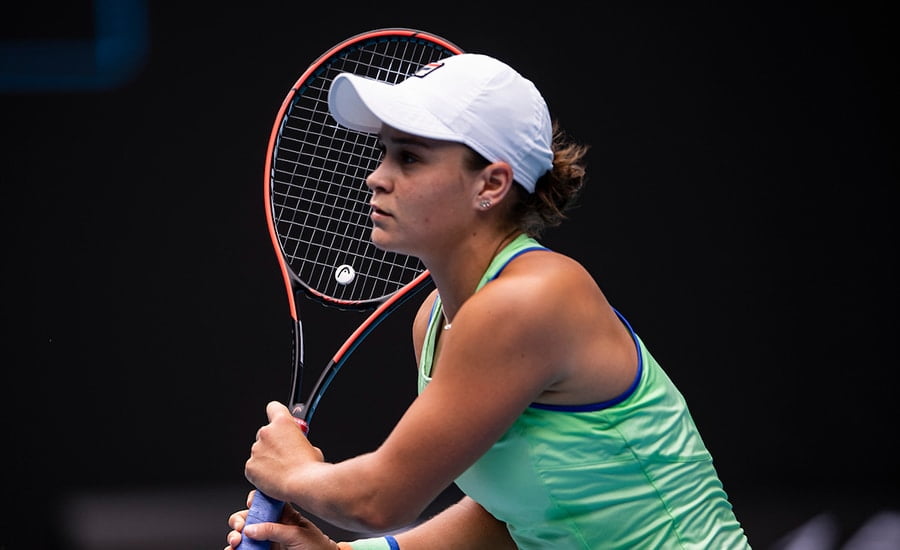 'I'm not thinking about what's to come or what has come before,' insists Ashleigh Barty
Ashleigh Barty insists she is not feeling the weight of history as she tries to become a rarity – a home Grand Slam champion.
Barty came become the first Asutralian to win the Australian Open in 42 years if she can translate her fine first week into an unbeaten second week in Melbourne.
No British woman has won Wimbledon in 42 years either, and Mary Pierce is the only Frenchwoman to claim a Roland Garros crown in over 50 years.
Barty, though, says she is just taking it one match at a time.
"Every year conditions can change dramatically. It can be really warm, and that changes the court, changes the balls, changes the way that the matches are played," Barty said of this year's cooler conditions.
"It could be cold, raining, roofs closed. All these variables that come into it.
"Year in, year out, it's about trying to be consistent every single match, trying to be present every single match, not thinking about what's happened before, not thinking about what's to come.
"It's just about trying to do the best you can on that given day."
Barty is determined to stay realistic in her goals, as ultimately it is that humility which she believes can keep her grounded.
"Look, we're all human," Ashleigh Barty added.
"We're not going to be 100 per cent every single day. We're not going to win every single time.
"All you can try and do is put your best foot forward, regardless of you're playing in Australia or all around the world."
Watch the Australian Open live on Eurosport and Eurosport Player
Keep up to date with all the action at our tennis news section. Win amazing tennis prizes by entering our competitions. Learn more about your favourite players including Roger Federer, Rafa Nadal and Novak Djokovic. Check out the latest kit in our tennis gear reviews. Receive regular updates with our legendary newsletter or read in depth features with stunning photography in tennishead magazine. Can't visit the tournaments you love? Check out our guide on how to watch tennis on TV. Don't miss a thing with our Live Scores service. Follow tennishead on social media at Facebook, Twitter, Instagram & YouTube