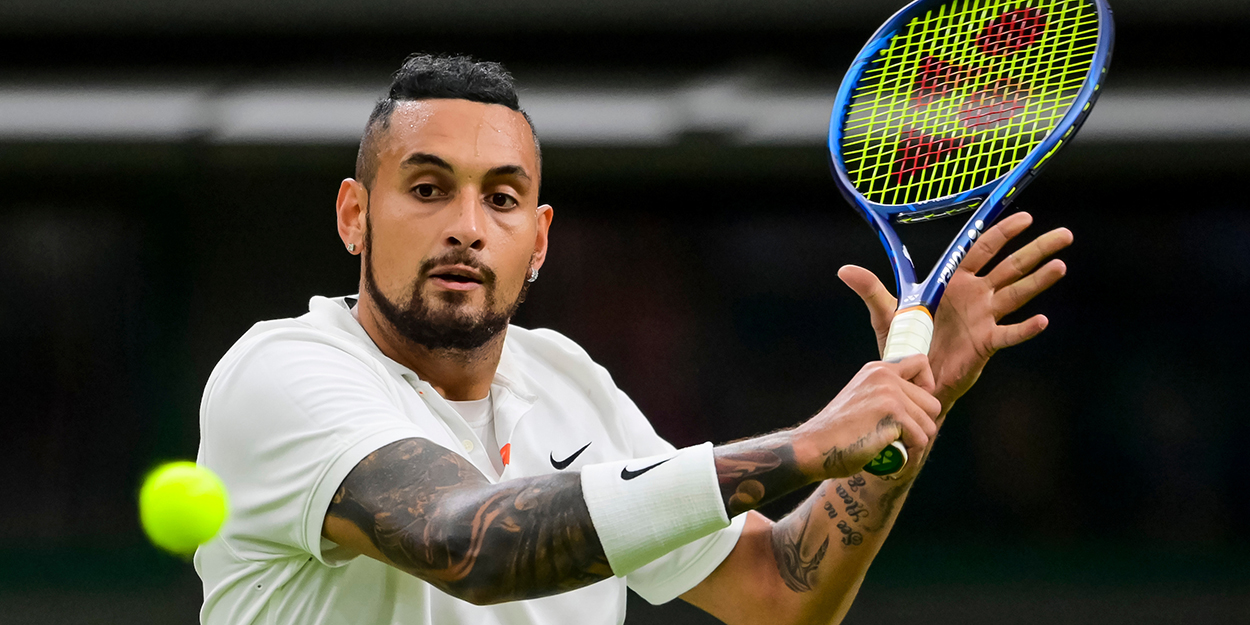 'I'm not scared of anyone in the draw' Kyrgios confident of major Wimbledon run
Nick Kyrgios claims a lack of preparation for Wimbledon will not deter him from making a major run at this year's Championships.
The Australian had not competed since the 2021 Australian, five months ago, but battled for over three hours to defeat World No. 25 Ugo Humbert in a deciding fifth set.
Kyrgios recovered from a nasty fall in the deciding set to break for 8-7, before serving out the match in style to win his opening round match. The Aussie has reached the quarter-finals of Wimbledon, and is aiming big this year.
"A lot of people were telling me there's no chance, there's no point in you going (to Wimbledon) with that short preparation. I was hearing a load of things.
I think it was Gilbert telling me, There's no chance you can come off the couch and compete at this level against players. I'm like, Dude, I know my game and I know how to play on grass. I'm not scared of anyone in the draw." Kyrgios said.
Djokovic on Day One: 46-second service game

Kyrgios on Day Two: Hold my Pimm's#Wimbledon | @NickKyrgios pic.twitter.com/U0ooC2Im97

— Wimbledon (@Wimbledon) June 30, 2021
The 26-year-old produced a very impressing display considering the long lay-off, hitting 23 aces and 51 winners.
"I've been playing this sport since I was seven years old. I could have two days (preparation), it doesn't matter. I'm going to go out there and give it. I'm going to serve big and play big, and just compete. The amount of people who told me my preparation was not good enough, you're not good enough or anything, I don't really care what anyone says. I'm my own person. I prepared the way I prepare and it worked." Kyrgios added.
Nick Kyrgios will play on Italian Gianluca Mager for a place in the third round.