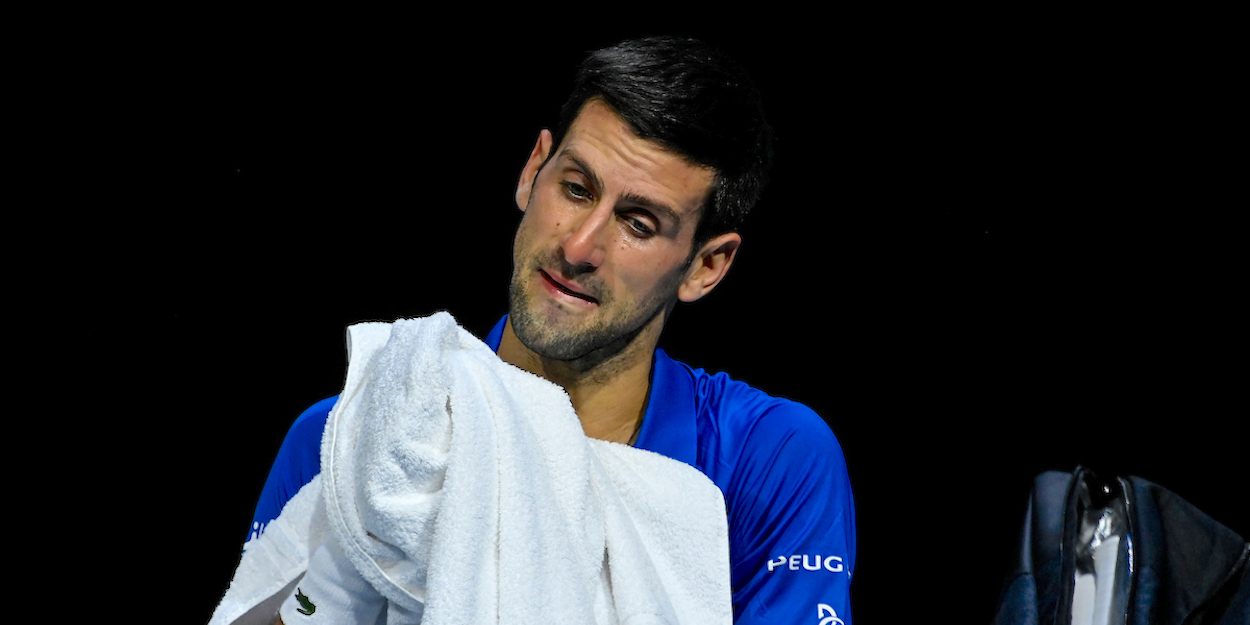 "I'm not pointing fingers at anybody" Djokovic speaks out over concerns for unpredictable state of tennis
Novak Djokovic is grateful for the competitive opportunities that the world's leading players have had since the coronavirus shutdown ended in August, but the world No 1 is concerned about how few tournaments have been staged on the Futures and Challenger circuits.
"I know there are a lot of unhappy lower-ranked players who don't have a chance to compete, though they see us competing at the highest level," Djokovic said at the O2 Arena in London, where he played in the Nitto ATP Finals.
"I think for tennis it's actually great that we have still had the chance to compete at the biggest tournaments in the world – or at least most of them – since the restart of the season, but it is troubling to see and to hear that on the Futures level, on the first level of professional sport, there are really very few tournaments.
"The biggest group of players in the rankings is actually at that level, but anybody who is ranked below 500 in the world or whatever can't really participate at the Challenger level of tournaments. They are struggling big-time. I've spoken to a lot of players who are ranked 500 and lower. They're asking for any help to provide tournaments for them."
Djokovic said the situation was complicated by the fact that the ATP organises the Challenger circuit while Futures tournaments are administered by the International Tennis Federation.
"I'm not pointing fingers at anybody," Djokovic said. "It's a very complex situation. We should all try to communicate more with each other. I feel like that's maybe something that we could improve. When I say we, I mean players, tournaments, tournament owners, federations, everybody who is involved. I think there should be more communication with players on all different levels."
Djokovic said he shared his concerns with the leaders of all the sport's governing bodies. "Everybody who is involved in the tennis ecosystem is concerned," he added. "I think what really gives us the biggest concern is the unpredictability of the next season and how this will all play out. I think the downside for us in this sport – and probably for any other sport and in most areas of life – is that it's really not in your hands.
"The governments of certain countries where the tournaments are played can decide on whether or not the tournament is played at all. It's a constant negotiation and there are a lot of financial implications and downsides. You can't really satisfy everybody."