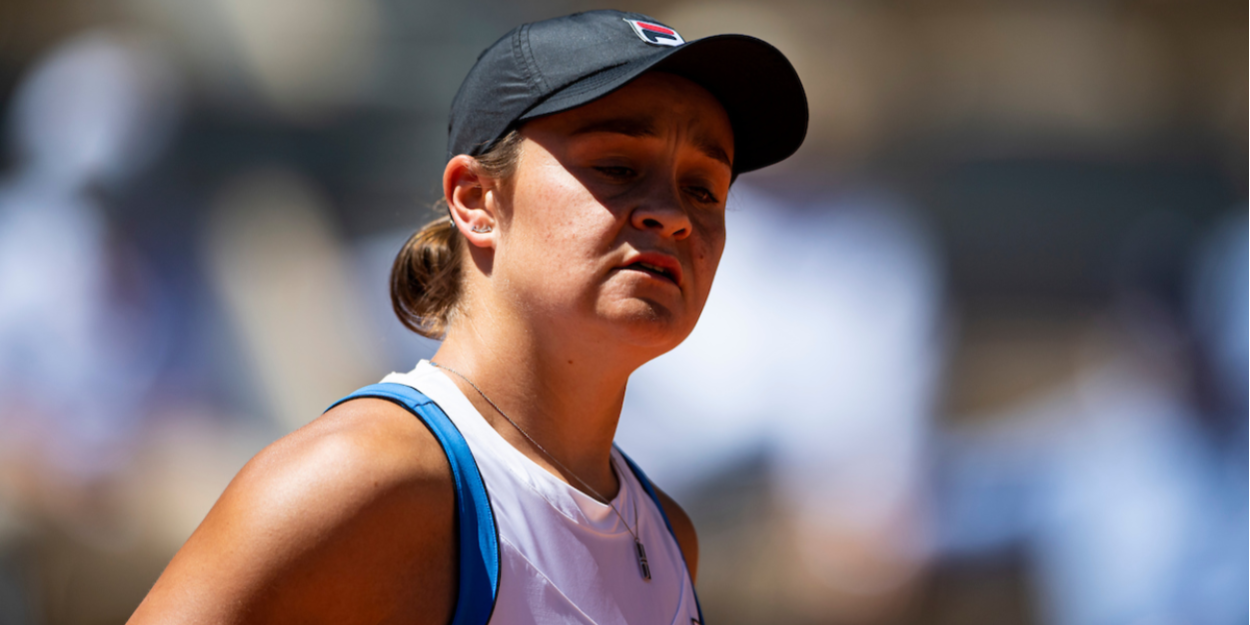 'I'm not 100%. It's going to be tough' – Ash Barty reveals hip injury at French Open
Ashleigh Barty has revealed she is not 100% at the 2021 French Open due to a hip "flare-up" but said she will "give it a crack no matter what".
The world No. 1 defeated Bernarda Pera 6-4, 3-6, 6-2 in a tough battle in the opening round of Roland Garros.
The 25-year-old Australian will play Magda Linette or Chloe Paquet in the second round.
"It's going to be a little bit tough this week," Barty said in her press conference. "I think over the weekend we had a bit of a flare-up through my left hip, which obviously just needed a bit of help today, needed some assistance to try and release it off as best I could.
"Today was all about going out there and giving myself a chance and letting myself play with as much freedom as possible and enjoy every minute. We were able to do that today.
"I think every match that I play in, every different experience, whether it's I guess an opponent or a physical challenge, I feel like you learn to overcome it and you learn to accept it.
"That was a massive part of today was accepting the fact that, yes, I may not be absolutely 100% but I'm certainly good enough to go out there and fight and do the best I can and give myself a chance to win matches.
"Not going to hide behind the fact I'm not quite 100% but I can guarantee that I will go out there with the right attitude every day and be accepting of that and give it a crack no matter what. It's going to be tough now without a doubt.
"I'm doing the best that I can. That's all I can ask for myself, and I 100% trust my team. They know my body exceptionally well, and we know how we're gonna manage through this week.
"We know what we're doing. We're confident in that we can get my body to a point where I'm able to compete. I think if you've got the chance, you're in with a chance, you never know.
"You never know what can happen, and that's about going out there and really having the right attitude and kind of just going out there and playing as best you can on that given day."