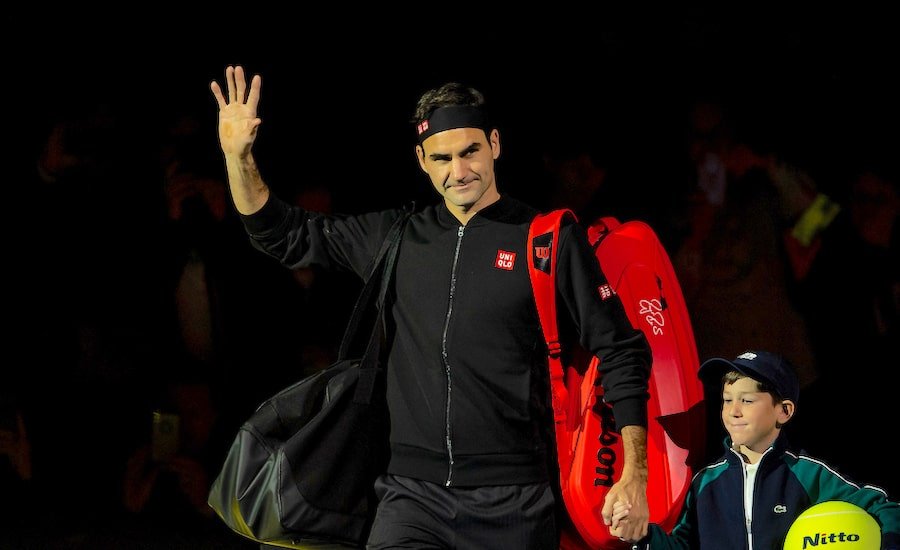 "I'm extremely excited for next season" Roger Federer looks ahead to 2020
Roger Federer shows no signs of slowing down as he enters his 22nd year as a tennis professional
Roger Federer is very happy with his 2019 season even though he didn't add to this tally of 20 Grand slam singles titles. The great Swiss star says that there were plenty of opportunities in 2019 especially Wimbledon where he held two Championships points before eventually losing to Novak Djokovic but playing tennis for him isn't as easy as it was 15 years ago.
Federer was talking after his loss to eventual ATP Finals winner Stefanos Tsitsipas when he was asked he felt he needed to do next year to make sure he competes agains the younger players and stays at the top of the game? Federer said, "I think, you know, I've got to keep on playing at the level like I have this year, and then I will create some chances. I thought I played some consistent, solid tennis.
"Got to take care of my body, listen to the signs, work well with the team, get the balance right with everything that's happening in my life.
"Then when the matches come, you know, it's not maybe as easy as it was maybe 10, 15 years ago where you're just going to play very good day in, day out, maybe you need to do extra effort sometimes for that to happen. Maybe that's what it felt like today is just things were complicated, you know, but I've got to maybe do even a better job at figuring these moments out, because the opportunities were there today, for instance. They were there in other moments as well this season, maybe Indian Wells or Wimbledon or whatever.
"That can change an entire season around, the confidence around, the flow of things. But, you know, I'm happy how I played this season, and I'm extremely excited for next season."
Roger Federer will not play a competitive singles match until the Australian Open as he's chosen to miss the all the traditional warm up tournaments to the first Grand slam event of the year.
Look ahead to the rest of the tennis year with our guides to every tournament on the ATP Tour and WTA Tour. Can't visit the tournaments you love? Read our guide on how to watch all the ATP Tour matches on TV. For more news, explore Tennishead magazine here or subscribe to our free email newsletter here.