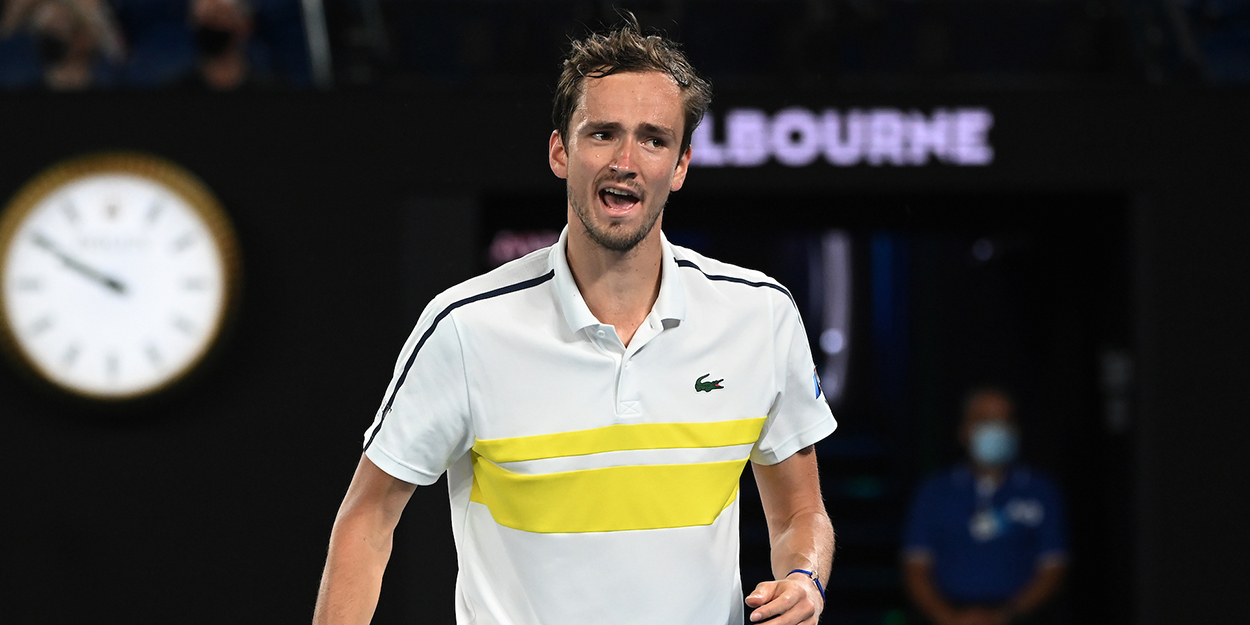 'I'm enjoying the moment,' Daniil Medvedev shrugs off rankings pressure
Daniil Medvedev has said that he is not overwhelmed by reaching world No. 2 for the first time and that he is actually relishing it. 
Daniil Medvedev, who became No. 2 for the first time in his career on 15th March, has acknowledged that he could feel the weight of his achievement, but instead insists it is only giving him more motivation.
'It's been already one week,' Medvedev said ahead of the start of the Miami Open. 'I'm enjoying the moment,' he added.
'I could maybe feel pressure, [but] no, I feel like it just gives me some energy boost.
'I just want to try to play better and better, to prove even just for myself that I deserve this. Hopefully I can show some great tennis here in Miami.'
Daniil Medvedev and Alexander Zverev are the only players in the men's draw with multiple Masters 1000 titles to their names, while Grigor Dimitrov has one and John Isner is the only former Miami champion, having won in 2018.
'Definitely being top seed for a Masters [1000] event, especially this one in Miami, being No. 2 in the world, I don't feel the pressure except for the pressure that I like to win matches and I want to win every tournament I play,' the Russian continued.
Daniil Medvedev is also the first player to breach the top 2 other than Djokovic, Federer, Nadal and Murray since 2005.
'Since I was young this pressure always stays with me, but I feel like it's a good competitive pressure.
'I don't really feel pressure from the outside because I know that if I play good I have my chances to win the tournaments and that's the most important.'