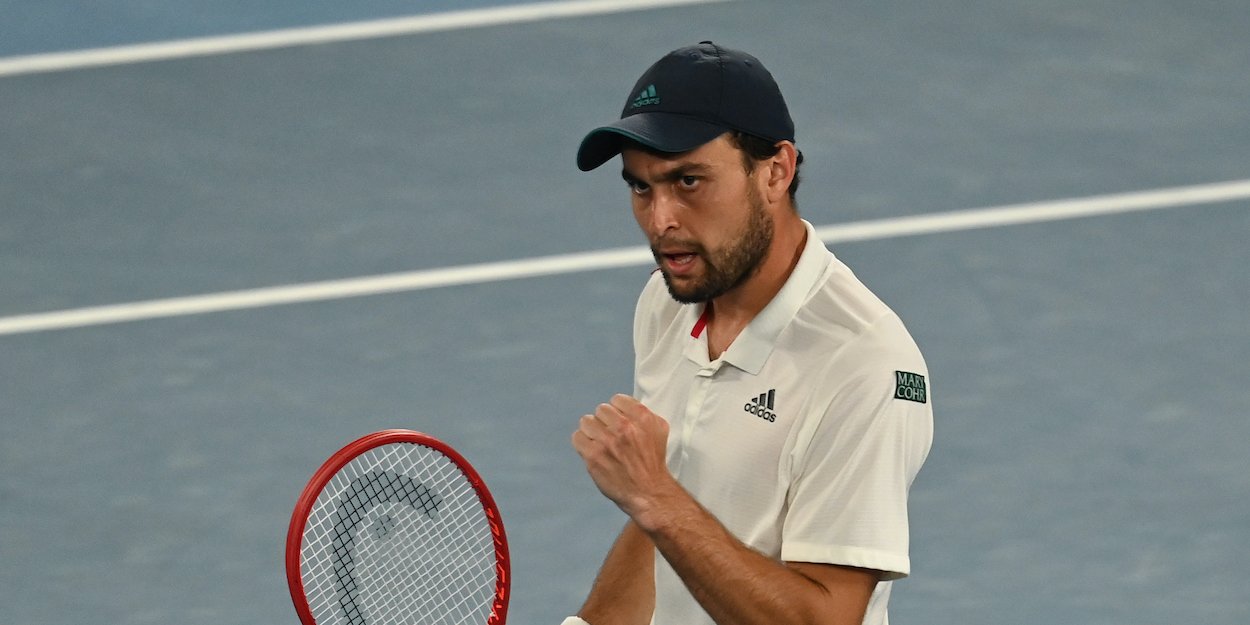 'I'm dealing fantastic, trust me,' assures a confident Aslan Karatsev
Aslan Karatsev is feeling positive and comfortable after reaching the third round of the Miami Open.
Aslan Karatsev has risen through the rankings very quickly since his surprise run to the semi-finals of the Australian Open. He has since secured a title in Dubai and entered Miami as a seed for the first time at Masters 1000 level.
'I'm dealing fantastic, trust me,' he said in an interview with ATP Tennis TV. 'I mean, I'm not focusing on [coming in as a seed], I'm focusing on my game,' he continued.
Karatsev defeated Mikhail Kukushkin in the second round to claim his first ever Masters 1000 win.
'Of course it gives me confidence to win my first title [in Dubai]. But still, you arrive here, it's a different surface, new tournament, so you try to go [from there].'
When asked about the speed of the court, Karatsev said that it is night and day between Dubai and Miami.
'I think it's a huge difference.
'I think [here] it's similar to Doha, and Dubai is much faster, when you arrive there you feel it [right away].'
Aslan Karatsev will now face American youngster Sebastian Korda in the third round.